Further investment in opera artist bursaries, opera commissions, and smaller-scale touring across Ireland also included in announcement.
Major Music Generation event runs from 21 to 23 February in Borris, Co. Carlow.
Skerries Traditional Music Weekend, now in its 16th year, refused funding.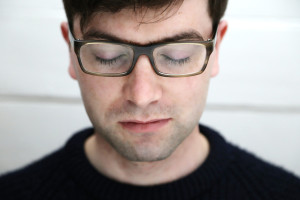 The Ergodos aesthetic has been remarkably consistent over the years, writes Liam Cagney, yet four recent albums by composers Benedict Schlepper-Connolly, David Collier and Simon O'Connor, and singer Michelle O'Rourke, are an undoubted maturation of the label's vision.
The treatment of music was inconsistent, but RTÉ's 'Altering States' underlines the need for a discourse about music's relationship with the other arts in Ireland, writes Laura Watson.
Three recent recordings from Raelach Records reflect the diversity of the label's interests, writes Adrian Scahill.
Articles
Michael Dervan's new book, 'The Invisible Art: A Century of Music in Ireland 1916–2016', is, like the Composing the Island festival last September, an attempt at addressing the 'invisibility of composers in Irish life' – but not all composers, writes Toner Quinn.
The Journal of Music looks at what the parties are promising for music.
Alfred Brendel's new book is a reminder of how the really dedicated musician goes about things, writes John McLachlan.
Four recent solo recordings by Kate Ellis, Caoimhín Ó Raghallaigh, Cora Venus Lunny and Adrian Hart point to new dialogues in Irish music.