RTÉ Raidió na Gaeltachta to broadcast discussion on traditional music and the state.
'City Shower' will be premiered at Cork International Choral Festival on 28 April.
Coinciding with the world premiere of Siobhán Cleary's new opera 'Vampirella', the RIAM will host a day of events focussed on the work of female composers, performers and teachers.
In his new recordings of Field and Hammond, Michael McHale always has the larger structural goals in view, writes Adrian Smith.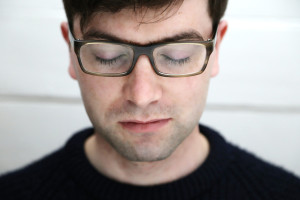 The Ergodos aesthetic has been remarkably consistent over the years, writes Liam Cagney, yet four recent albums by composers Benedict Schlepper-Connolly, David Collier and Simon O'Connor, and singer Michelle O'Rourke, are an undoubted maturation of the label's vision.
The treatment of music was inconsistent, but RTÉ's 'Altering States' underlines the need for a discourse about music's relationship with the other arts in Ireland, writes Laura Watson.
Articles
Five years old this June, The House Presents, a salon-style monthly evening in Dublin's north inner city, is all about drawing out the art that is already around us, writes Anna Murray.
Lemonade, crisps and the creative economy
Adrian Scahill reviews an ambitious new history of Irish uilleann piping written by Colin Harper with piper John McSherry.
A new work by Dónal Dineen, 'The Pipes, The Pipes', combines three uilleann pipers with live art. Dermot McLaughlin attended a recent performance in Dublin.