Irish pianist, who celebrates 70th birthday this year, will perform at gala concert in November.
Speakers include Dr Frank Lawrence, Professor Raymond Gillespie, Dr Tríona O'Hanlon, Professor Harry White, Leo Samama and Helen Gubbins – with musical illustrations by members of Chamber Choir Ireland.
First Music Contact Receives €120,000 to Showcase at Eight Events.
Articles
Michael Dervan's new book, 'The Invisible Art: A Century of Music in Ireland 1916–2016', is, like the Composing the Island festival last September, an attempt at addressing the 'invisibility of composers in Irish life' – but not all composers, writes Toner Quinn.
The representation of women in the Leaving Certificate music syllabus is practically non-existent, writes Laura Watson, and revision is long overdue.
In 'Children of the Stone', a new book by Sandy Tolan, two drastically different visions of music's potential collide, writes Raymond Deane.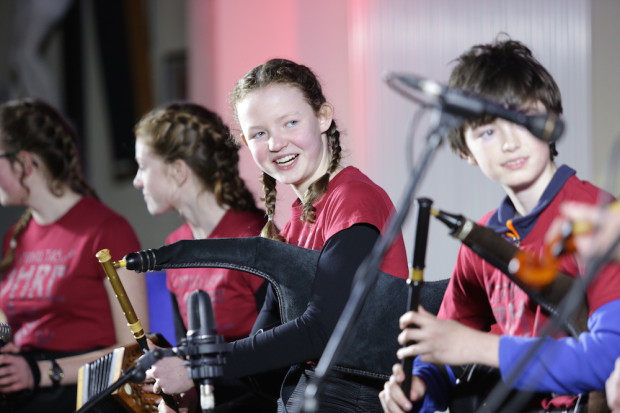 What are the philosophy and aims that make Music Generation different? A new report shows how the programme goes beyond simply training future musicians to contributing to the holistic development of children and young people, writes Gwen Moore.