This week's concerts from Monday to Sunday. To have your concert included next week (1–7 April), please add it to the Journal of Music listings service.
Places Matter conference in Galway next week will explore diversity and opportunity in the arts in Ireland.
Irish National Opera's production of 'Madama Butterfly', starring Celine Byrne and Julian Hubbard, opens this Sunday in Dublin for four nights before moving to Cork. Director Ben Barnes spoke to The Journal of Music about seeking truthfulness in the famous opera.
The BBC Radio 3 programme, now in its 20th year, is to be cut from 270 minutes each week to 120 minutes.
Current Marketing Manager Seb Huckle will take over role from Caroline Newton.
Speakers include composer/sound artist Holly Herndon and industry representatives from Deezer, Bandcamp, BBC Introducing and more.
The RTÉ National Symphony Orchestra marked St Patrick's Day with a performance of a new concerto for concertina by Niall Vallely, a set by the group Moxie, and Seán Ó Riada's 'Mise Éire'. The concert highlighted the different directions in which Irish traditional music is developing, writes Tim Diovanni.
From expressive audience participation with the Brian Irvine Ensemble to people unenthused by Finnish experimental jazz, Tim Diovanni reviews two nights of the recent Spectrum festival in Dublin.
Rhiannon Giddens and Francesco Turrisi's opening concert from their current Irish tour had a leitmotif of displacement, writes James Camien McGuiggan, as well as political moments.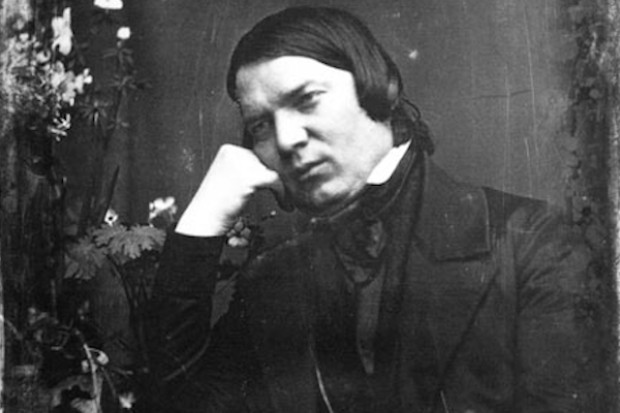 Robert Schumann's life had many ups and downs, from his infatuation with Clara Wieck to his attempted suicide, and his passionate nature fed into his music. A new book by Judith Chernaik tells his story and also explores some newly uncovered information on the composer, writes Finghin Collins.
The frustrations of a creative spirit locked into a deteriorating body are made vivid in a new film on the musician Tony MacMahon, writes Barra Ó Séaghdha.
The FairPlé movement has highlighted a gender imbalance in traditional and folk music, and it applies to tune composers too, writes Dave Flynn.
On 1 March, Eimear Noone will be recognised by Music for Galway for her work as a leading conductor and composer of video games music. In this interview, Noone speaks to The Journal of Music about her musical background in Galway, her career in the United States and the potential she sees in music in Ireland.