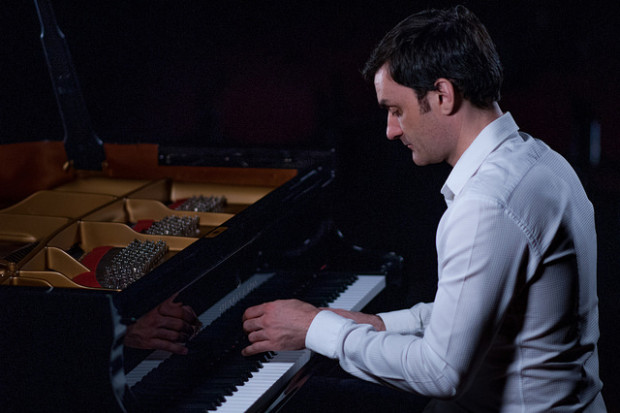 Pianist Ivan Ilic in Concert - Kilmallock
Friday, 19 May 2017, 8.00pm
Works by Haydn, Beethoven, Reicha, and a short new work by New York composer Scott Wollschleger.
Ivan Ilić is a Serbian-American pianist who has lived in France since 2001. He has visited Ireland regularly since his first festival appearance in County Cork in 2004. This year he is embarking on a 2-week tour which will include ten events: concerts, masterclasses and a live broadcast on RTE Lyric FM on 24 May. Ivan has been popular with Irish audiences from the start, for his combination of fine artistry and relaxed stage manner. His spoken introductions make the concerts accessible and engaging for all audiences. 
This year Ivan will present a programme including works by Beethoven, Haydn, and a Czech composer who knew both of them: Antoine Reicha. Beethoven and Reicha (RAY-ka) were friends and rivals, but while Beethoven's piano music flourished, much of Reicha's was left unpublished in France's National Library. His next CD, to be published in September 2017 by the British label Chandos, was produced supported by Swiss National Radio and is supported by the Palazzetto Bru Zane in Venice.  
Website
Published on 4 May 2017