Mark Fitzgerald is a Senior Lecturer at DIT Conservatory of Music and Drama.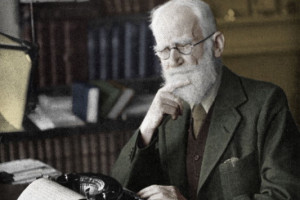 Mark Fitzgerald reviews a new book edited by Jeremy Dibble and Julian Horton that examines musical criticism in Britain from 1850 to 1950 – including discussions of George Bernard Shaw, Ralph Vaughan Williams, Rosa Newmarch and Edward Dent.
Mark Fitzgerald reviews the first Beckett Chamber Music Series, which took place at the Smock Alley Theatre, Dublin, on 24, 27 and 30 June.