Dr Méabh Ní Fhuartháin is Head of Irish Studies at the Centre for Irish Studies, University of Galway.
Fiddle player Philip Duffy has recently published a substantial volume on the history of senior céilí band winners at Fleadh Cheoil na hÉireann from the beginnings in 1951 right up to recent times. Méabh Ní Fhuartháin reviews.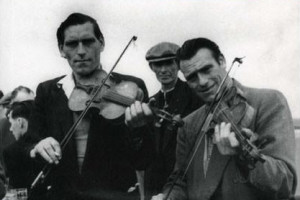 A review of the most recent issue of Irish Folk Music Studies/Éigse Cheol Tíre.