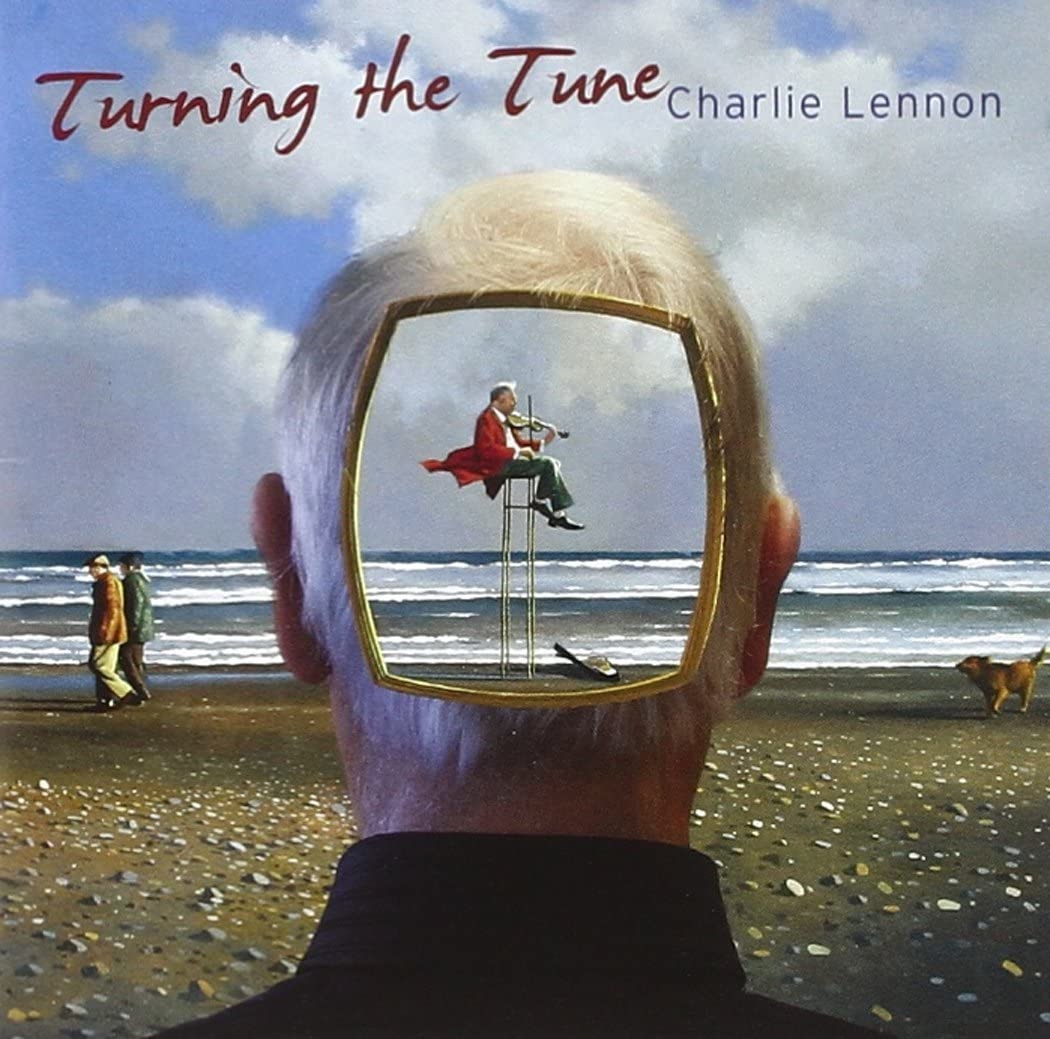 CD Review: Charlie Lennon – Turning the Tune
Turning the Tune / Cló Iar-Chonnachta CICD 166
Turning the Tune
Cló Iar-Chonnachta CICD 166
One of a select number of traditional composers whose corpus of tunes enjoys a wide currency among musicians, and a highly-respected fiddler and piano accompanist in his own right, Charlie Lennon's new double CD showcases both of these aspects of his musical life. The first disc is an exploration of the origins of Lennon's music, establishing the point of departure from which Lennon's particular musical pathway progressed. Unsurprisingly, the music of North Connacht is strongly represented here, and there are standout performances of the Sligo 'Cherish the Ladies' ('Pathway to the Well'), a resolute 'Reel of Bogie', and a stylish take on the evergreen 'Duke of Leinster'. There are overlaps here with the music of the 78 rpm era, Lennon drawing not just from the important fiddlers of the period, but also from flute players (John McKenna), accordion players (John Kimmel) and pipers. The accompaniment is kept quite spare throughout, Lennon backing himself occasionally, and dependable stalwarts Brian McGrath and Frank Kilkelly also assist on both CDs. The recordings are clear, but the variety in the mix and sound of the fiddle over the CD is rather distracting.
If the first CD is an account of Lennon's influences, then these are transformed on the second CD into a marvellous collection of new compositions, some of which mark milestones in both his musical and personal life. And although Lennon describes part of his writing process as suppressing his memory of all known tunes, what shines through on this recording is how this music is so thoroughly grounded in what has gone before in the tradition, and seamlessly connects with the music of the first CD which informs it. This is maybe most evident on the reels 'Vincent Harrison's' and 'David's Dream', where both the tune construction and Lennon's playing tap into the essence of the Sligo fiddle style. Similarly, 'Sailing through Loughrea' and 'The Mountain Dew' are striking in their evocation of East Galway music, and themselves echo an earlier tune in this style, 'Paddy Canny's Toast'. Some of these tunes are not entirely brand new – 'The Wishbone Reel' has long been a favourite of mine – but are here recorded by Lennon for the first time. It's a varied collection, including airs, a strathspey, two elaborate hornpipes written for Séamus Walshe which are perfectly suited to the box, and culminates in a rollicking live performance of two chunky jigs with Johnny Óg Connolly. A set then which captures both a source and its destination, and which itself is destined to become a new resource itself for future musicians.
Published on 1 January 2009
Adrian Scahill is a lecturer in traditional music at Maynooth University.