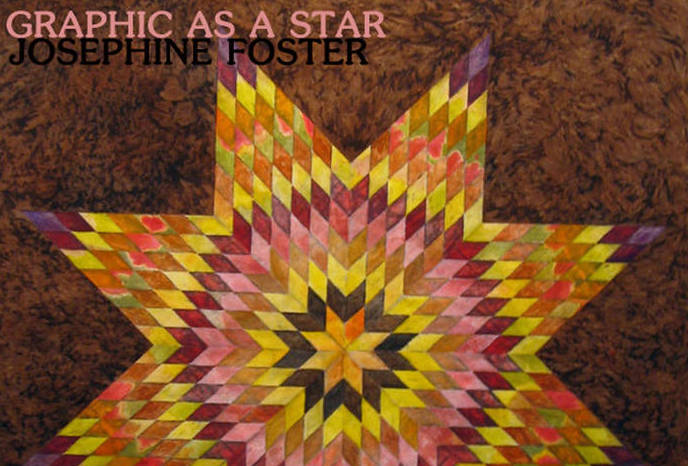 CD Review: Josephine Foster – Graphic as a Star
Josephine Foster, Graphic as a Star, Firerecords (FIRE 136)
As we tumble optimistically into a new decade, we must acknowledge an eerie phenomenon that took root in the American indie music scene during the noughties – 'freak folk', the sound of a 'new weird America' with homespun songs plucked and warbled by a new generation of troubadour eccentrics. Graphic as a Star is the latest solo album from Colorado-born Josephine Foster, a young singer-songwriter, multi-instrumentalist and self-declared opera-school drop-out who takes a well-earned place alongside the likes of Joanna Newsom, Devendra Banhart and Bon Iver at the pinnacle of this curious genre. There's been a recent spate of wannabe banshees and warlocks during the course of the twenty-first century folk-revival, but Josephine Foster is not a bandwagon chaser. This is no faint-hearted 'spooky chick' songstress – she studies her subject matter closely and, though her interpretations may sound ethereal, they have gravitas.
Graphic as a Star presents a collection of sparse, melancholy settings of poems by nineteenth-century American author Emily Dickinson. Dickinson was a prolific, private and unconventional poet who created the main body of her work in almost complete seclusion whilst caring for her aged mother in a house that overlooked a graveyard. Themes of death, love, landscape and mortality prevail.
During 2008, Josephine Foster spent the winter living in a remote Spanish mountain village with little company except for neighbouring goats, birdsong (which filters into some of the songs), occasional church bells and a volume of Emily Dickinson's poetry. She had heard classical settings of Dickinson works during her music-school days, and she herself has an informed approach to the song-cycle form through her 2006 adventure, A Wolf in Sheep's Clothing, in which she reconstructed an array of German nineteenth-century lieder from composers including Brahms, Schubert and Schumann.
Throughout Graphic as a Star, the restrained, seemingly fragile voice of Josephine Foster hovers like a cobweb across fragments of Dickinson's brief images, supported here and there by a few muted guitar chords. At other times Foster takes on a bluesy hue for unaccompanied songs such as 'Wild Nights – Wild Nights!' and even adopts a macabre near-waltz on the lyrical 'This – Is The Land – The Sunset Washes'. The uneven meter of Dickinson's text never allows the songs to be predictable – the nearest she gets to any rhythmic hook is on 'Tell as a Marksman – were forgotten', the tale of William Tell with strummed acoustic guitar and harmonica. My personal favourite? 'My Life had stood – a Loaded Gun', feather-light with subtle harmonica accompaniment, transforms the cryptic words into a traditional-sounding prairie ballad.
Graphic as a Star won't make the top of any karaoke playlist, and in fact you might find the naked intensity of Foster's wavering voice something of an acquired taste. However, despite the span of nearly two centuries between them, these two independent voices seem to have found perfect creative allies.
Published on 1 February 2010
Rachel Blech is a radio presenter for RTÉ Radio 1.