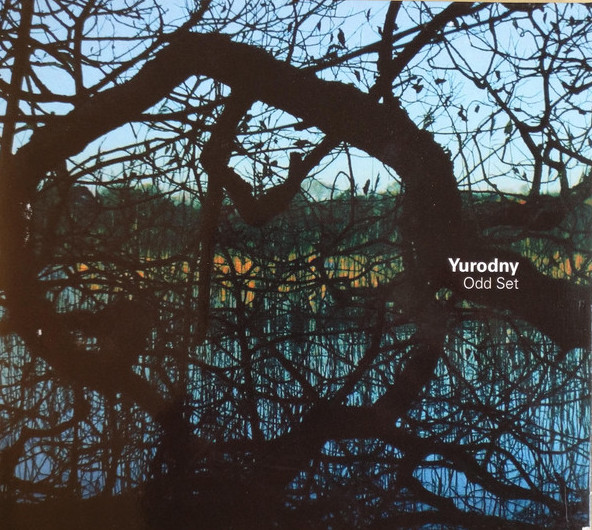 CD Review: Yurodny
Odd Set / Diatribe Recordings / DIACD002
For pointers, geographical as well as musical, to the where, what, why and how of Yurodny, take yourself to its MySpace page and scroll down to see who has signed up as a friend of the ever-changing Dublin collective.
You don't need to filter through all 8012 signatories to glean useful hints about Yurodny's boundary defying but discernibly east European-accented heritage. On the first page alone you'll bump into the legendary Bulgarian clarinettist Ivo Papasov, Balkan Gypsy band and genre pluralists Taraf de Haïdouks, the Kocani Orkester, a Macedonian Gypsy brass ensemble, fellow Dubliners, The North Strand Klezmer Band, and multi-tasking cellist and sometime member of Crash Ensemble and the Karan Casey Band, Kate Ellis. Which should tell you, if nothing else, that Yurodny is a steadfastly inclusive musical proposition sans frontières.
Illustrating that to exhilarating perfection is the ensemble's debut CD. Recorded at the Glens Centre in Manorhamilton, County Leitrim, the nine-track recital traverses freely through Bulgaria, Romania, Macedonia and Serbia, stopping off to sample traditional klezmer and Hebrew pieces along the way with a couple of fresh melting-pot concoctions from Yurodny violinist Oleg Ponomarev.
Indeed, Ponomarev's deliciously tongue-in-cheek mix of melancholy and mayhem, Miserable Hora, gets proceedings off to a slow-burn start, all wilting strings and keening accordion, before flaring into a positively incendiary finale in which percussion, alto sax and strings race headlong into dazzling virtuosity. Lighter, warmer, no less playful textures lend the opening answer-and-response exchanges of Polonez its own delicately handled charm.
The traditional Romanian Koj mi Tropa adds a graver tone, its fleeting onomatopoeic bird sounds set in elegiac relief by baleful soprano saxophone, the doleful processional footfall of the Persian zarb ('goblet drum') and a mournful violin commentary. If the rhythmically alert coupling of two Serbian songs, Cocek Spece and Galabarski Cocek, echoes the music's martial origins, Yurodny deliver them with considerably less regimented aplomb, their melodic lines flowing seamlessly between individual instruments with the second marked by a vital exchange between two violins.
No less reciprocal is the lugubriously hypnotic Pusta Mladost from the foothills of Bulgaria's Pirin Mountains. It benefits here from the guest appearance of the Myriada Ensemble whose ethnic saz, ney and oud and, not least, the extraordinary voice of Maria Koti, add vividly stringent detail and colour.
If Hangu owes a touch more to modern free-form jazz than to its klezmer roots that's no bad thing in the hands of musicians as flexible and versatile as these. Colm O'Hara's lamenting trombone, Nick Roth's searching alto sax and Phil McMullan's sensitive drumming in the liturgical Jewish poem Ma'oz Tsur bring things to an achingly beautiful conclusion.
Published on 1 September 2008
Michael Quinn is a freelance music and theatre journalist based in Co. Down.