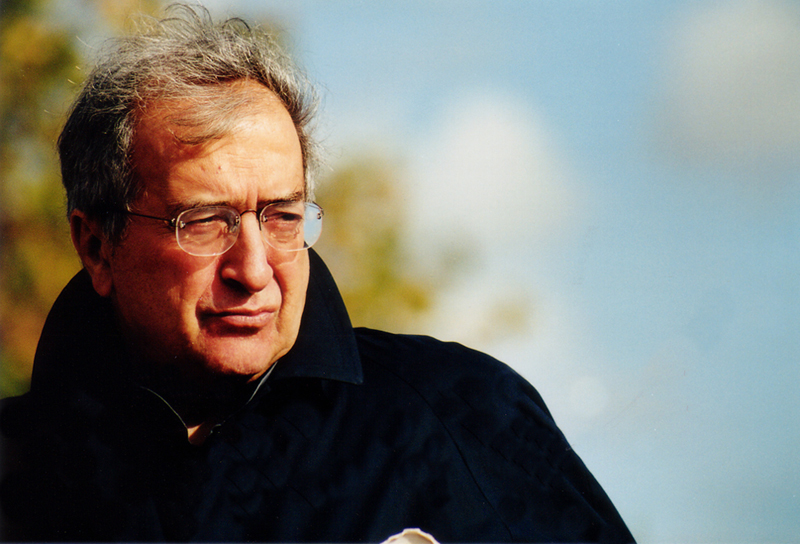 Live Review: RTÉ Living Music Festival – Birtwistle, Berio, Canning, Kagel
The Living Music Festival, 26th October / Mahony Hall, The Helix
The Living Music Festival, 26th October 2002
Mahony Hall, The Helix
London Sinfonietta and London Sinfonietta Voices
Birtwistle — Nenia: the Death of Orpheus (1970)
Mauricio Kagel — Match (1965)
Rob Canning — The Garden of Forking Paths (2002)
Luciano Berio — Laborintus II (1965)
The programme that the London Sinfonietta performed brought together four pieces very diverse in terms of their relationships to extra-musical concerns, but not so very diverse on questions of purely musical style and content. Three of the pieces were written within five years of each other, while the new work from Rob Canning sat surprisingly well among these – it might even be considered a little retro, in its delight in late 60s/early 70s 'controlled improvisation'.
Beginning with the Birtwistle, we were immersed in a sound-world of extreme delicacy, with three bass clarinets, crotales, cymbals and pianist (playing inside the instrument) all providing rich, warm sounds that left the soprano, Claire Booth, a clear space in the sound spectrum. There was an immediate sense of security and ease from all the performers; this was an authoritative delivery of Birtwistle's music. The unusual forces created many beautiful textures, mainly supporting, rather than counterpointing the text, a lament on Orpheus's state of mind, and subsequent death, after losing Eurydice.
Claire Booth's vocal facility was extraordinary, taking phenomenally demanding music and presenting it with enormous polish and range. The piece itself had a very variegated structure, and I tended to think that there was too much text to get through, and too much mood illustration, though the final part was continuous and very convincing.
Kagel's Match was classic music-theatre, which is rarely heard here. Two cellos sat far apart, facing each other directly in sporting opposition. A percussionist completed the group, in the role of umpire. The theatre aspect provided an extra-musical layer of dry, insouciant humour without any trace of narrative or characterisation. It could be said that the theatre element diverts the energy from the normal physical communication between performer and audience, so that it stays up on stage, allowing the audience to objectify, and even escape the normally assumed lines of concert interaction. The result is the incorporation of an extra-musical thread that fits into contemporary music easier than (for example) most texts.
The (purely) musical shape of the piece was coherent and satisfying, with logical continuity punctuated by arrival points or surprising interruptions. To manage this over seventeen minutes of continuous music while integrating toy instruments, flexatone, alarm clock, etc., is an achievement for any composer.
Rob Canning's piece also presented dialogues across the stage, but in more traditional terms, as the thirteen players were arranged symmetrically on stage. It was scored and performed with great sensitivity and colour. The effect was of well-controlled harmony with localised freedom of detail, attractive surface figuration with a controlled sense of progression. There was, though, a constancy to the pace of this progress that was either a little predictable or calming, depending on your point of view. The quality of construction and 'finish' of Canning's work sat very comfortably in the company of Birtwistle, Kagel and Berio.
Laborintus II is a masterpiece. It is one of the great encounters between complex musical means and simple, direct expression. Much of the complexity is achieved by the superposition of many simultaneous layers, each quite direct in itself. Eleven vocalists plus a speaker sing, speak, whisper and shout fragments of text from Dante, Sanguineti, Isidore of Seville and others and the effect is genuinely intoxicating. Some aspects of this performance could have been sharper: the singers could have been miked and relayed to enhance their separation, rather than blend them, which was the effect. The many dramatic moments such as stabbing brass/wind chords might have had a more brutal quality and the jazz textures could have lifted more. But for all that the combination of music and text never failed to keep the audience on the edge. The staging of Laborintus will be talked about in Dublin for years to come.
Published on 1 November 2002
John McLachlan is a composer and member of Aosdána. www.johnmclachlan.org