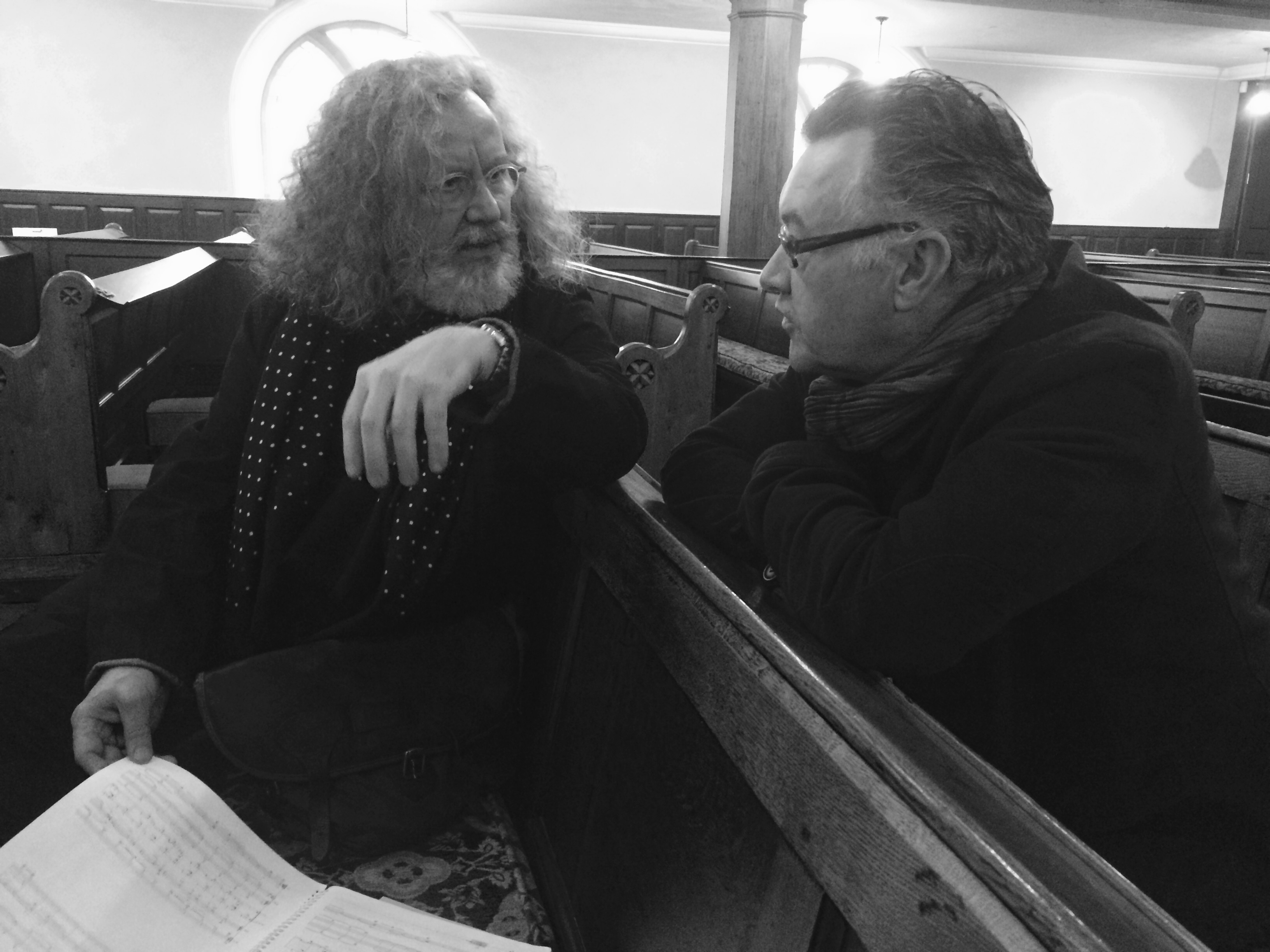 Louth Ritual
Ritual is central to the latest commission from the Louth Contemporary Music Society, writes Brendan Finan – a major new work by Scottish composer James Dillon, performed by Peyee Chen and Crash Ensemble at the Drogheda Arts Festival.
James Dillon's The Louth Work: Orphic Fragments continues an 11-year string of commissions by the Louth Contemporary Music Society. Premiered at St Peter's Church, Drogheda, on 28 April, the work is the latest addition to the Scottish composer's already considerable body of chamber music, and reflects his taste for large-scale philosophical works.
The text derives mainly from the Ancient Greek 'Hymns of Orpheus' (the subtitle of the composition feels like it wants to be the title), along with work by later writers, from Petrarch to Gillels Deleuze, though the composer stresses that the words are subservient to the music, 'primarily a vehicle for vocal colour'. At over an hour in length, with hardly a break between the constellations (Dillon's word for the six sections of the work), and often featuring intricate, busy textures, it would be a technical gauntlet for any performing group.
Chen, a fixture in recent years at Huddersfield Contemporary Music Festival, was at the centre of the ensemble, literally as well as figuratively, sitting between pianist/keyboardist David Bremner and Léonie Bluett on clarinets. Only four other members of Crash completed the ensemble: Alex Petcu, whose percussion played a very prominent role; Kate Ellis and Lisa Dowdall on cello and viola; and David Stalling controlling live electronics, all under conductor Sinead Hayes. Together, they proved that they could not just manage the acrobatics of the work, but revel in them.
Lighthouse flashes
This is complex music, but ritual is central, and in performance the ear was often drawn towards a single sound – a slow, steady beat on the gong, or cold interjections from the snare drum, or a driving cello motif on a single aggressive note – repeated at the heart of dense textures like a lighthouse flash in stormy waters. Distinct melodic strands – here a duet for clarinet and xylorimba, there an electrifying piano part with a slow song – soar around each other, coming into brief concord before diverging again.
The whole work is the same technique writ large. It first focusses on individual lines and instruments, beginning with a duet for voice and piano, Chen singing the words 'Layers of shiny dew' over Bremner's steady, quasi-tonal chords. A clarinet-heavy second constellation follows, with percussion, especially bell sounds, gaining more and more prominence as the work proceeds. It culminates, in the fourth constellation, in a dense ensemble performance, before slowly disintegrating. Individual moments linger in the memory: a single plucked piano string reverberating in the air; a continuous alarm tone on tubular bell under siren-like glissandos in the strings; pulsing, percussive tonguing on the clarinet.
At other times, the music comes to a tense standstill, individual tones or trills passed from one performer to another over almost ambient electronic background. Amongst the acrobatics of the rest of the work, these were a tightrope walk, where the slightest slip in intonation, had it occurred, would have been magnified a thousandfold.
It was the quiet moments that really took the breath away. Dillon's music, particularly in recent years, has drawn on clearly tonal resources as well as atonal, and this work has consonance at its core, from the slowly alternating opening chords to gentle, solemn snatches of song. It closes, incredibly, with a B-major chord. The chord is submerged immediately, and held under tense, still dissonance for the last minutes until it re-emerges, pure and clean, as though baptised.
Three Songs
The Louth Work was preceded by Jennifer Walshe's Three Songs by Ukeoirn O'Connor. Somewhat unfairly, this went almost completely without mention in the promotional material for the concert – so much so that, at its conclusion, a number of attendees grabbed their programmes as if to ask, 'Is that it?'
O'Connor (a member of Grúpat, Walshe's collective of artistic alter-egos) wrote the songs to explore an array of vowel sounds much wider than those available in English. Performed alone by Peyee Chen, who accompanied herself on ukulele, the songs are like an ancestral memory of long-lost folk music. Recordings are available on SoundCloud, including one by Chen, but the richness of the church's acoustics added a new layer of warm resonance. At around just five minutes, the songs felt like an aperitif, light and crisp to whet the appetite for the work that was to follow.
Louth Contemporary Music Society's next event is Silenzio Music Festival on 23 and 24 June, featuring the first visit to Ireland of Italian composer Salvatore Sciarrino. For more, visit www.louthcms.org
Published on 15 May 2017
Brendan Finan is a teacher and writer. Visit www.brendanfinan.net.