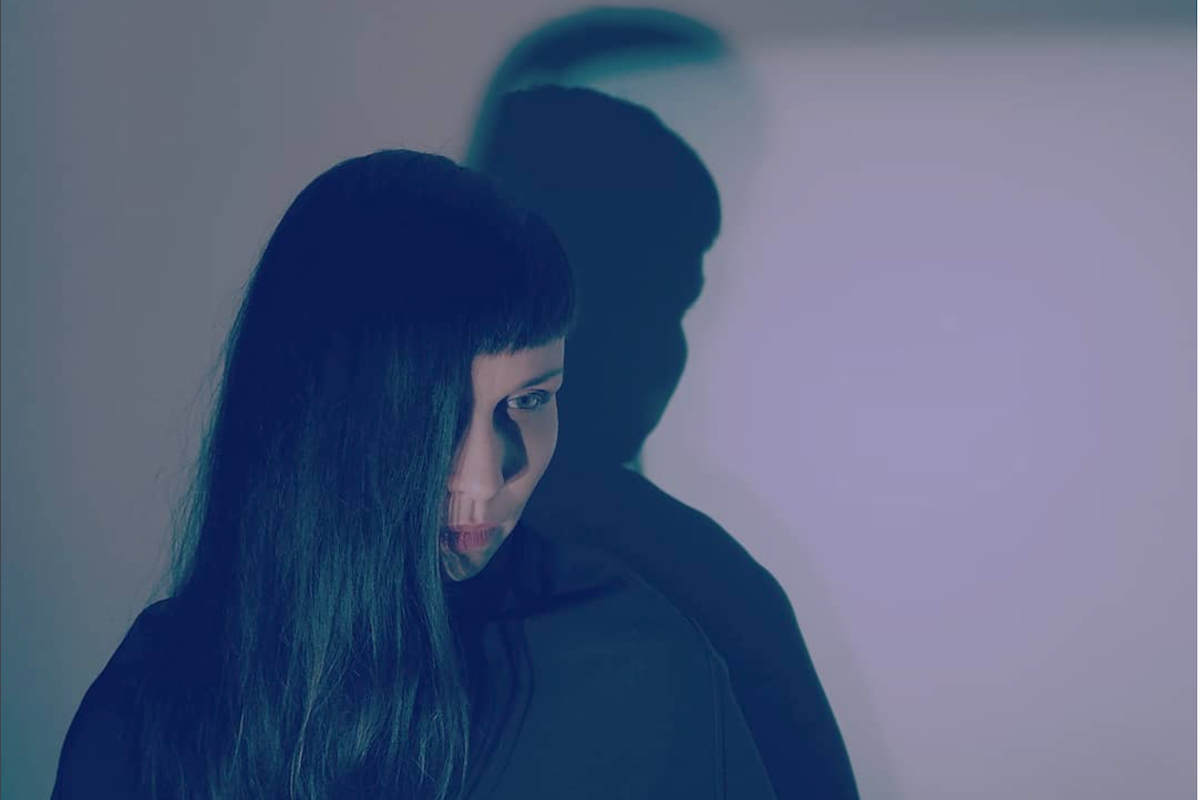 Sever the Ties That Bind
Hilary Woods' 'Colt' is permeated with desolation, tension and intimacy, with moments that would sound at home in Twin Peaks. Vincent Hughes reviews.
Hilary Woods' atmospheric debut solo album, Colt – recorded on an 8-track in her apartment and released in summer 2018 – is far from the alternative rock sounds of JJ72, where she first came onto the Irish music scene as a bassist. Mixed and co-produced in Berlin by James Kelly, and released by Sacred Bones, a label that has released music from artists such as David Lynch and Julee Cruise, it comes as no surprise that Colt is so thoroughly invested in its sense of space and mood.
Ambient rumbles, delicate piano lines and electronic drum sounds permeate the record from the beginning, with opening track 'Inhaler' feeling like an effort to test the water of its atmosphere, a deep breath before the plunge. 
Colt is an album that seems largely preoccupied with feelings of love and longing, though the perspective varies from the rather cynical 'Prodigal Dog' to the likes of 'Take Him In' and 'Kith'. 'Prodigal Dog' offers a disillusioned perspective on relationships and the almost divine status we afford those with whom we are enamoured. More direct than 'Inhaler' but still ethereal, Woods' voice here is both powerful and somehow barely there. 
 
Disruption
'Take Him In', meanwhile, is a track featuring a wandering string accompaniment that dances aimlessly in the background, flirting on the sidelines, and which sees the narrator encouraging the listener to take risks in love, with the line 'Don't be afraid' repeated in efforts to calm them. 'Kith', a slow and hypnotic moment of sparse minimalism, seems to urge a lover to lie with the narrator, though it feels somewhat akin to a requiem through its slow and mournful tone – it seems likely that the narrator has little faith that their efforts will bear fruit.
The latter half of the album seems to change the pace just a little with tracks such as 'Jesus Said' and 'Black Rainbow'. 'Jesus Said' opens the vinyl release's B-side, a more playful track than those it's nestled between in the album's digital form, largely through its flirtation with more electronic sounds. This disruption is welcome – it pulls the listener back from the waves of melancholic longing, if only for a few minutes.   
Woods' voice and her use of harmonies stand out particularly well in 'Sever', a short track – featuring a slightly more upbeat bass drum pulse than that of 'Kith' – that ends rather abruptly, cut short to leave the listener in suspense. The lyrics, focussed on the narrator's need to 'sever the ties that bind' her to a former lover, are punctuated with an evocative piano staccato, but the instrumentation takes on a more delicately structured approach towards its conclusion while maintaining its stripped-back composition.
Twin Peaks
Many of the tracks on Colt feel well-suited to the stage of Twin Peaks' Bang Bang Bar, with the album's atmosphere sitting somewhere between the dream-pop of label-mate Julee Cruise, and the slow thoughtfulness of Grouper. 'Black Rainbow' makes this connection concrete by reimagining the guitar line from the show's main theme ('Falling', a collaboration between Angelo Badalamenti, David Lynch and Cruise) for a single bar – just enough to invoke the show's atmosphere. This track, like 'Jesus Said', feels a little out of place amidst the longing and quiet despair; its tone is more upbeat with a more prominent rhythm and a less airy, more conventional form. The sense of unease its placement in the album creates is perhaps exacerbated by the first bar's referential nature and the track's refusal to return to that original melody, creating a minor tension between the track and the listener's expectations.
 
Largely stripping back the ambient rumbles, chord swells, and synthetic strings permeating the other tracks on the album, concluding track 'Limbs' favours more acoustic sounds. Woods' vocals are delicate and haunting here, accompanied by plucked strings and a simple, driving piano. Through this and its slow tempo, 'Limbs' is the most desolate of the eight tracks featured on Colt.
Woods' solo debut is powerful, its sense of space and texture carefully constructed. It invites the listener to lose themselves in an experience that can at times feel almost spiritual in its quiet intimacy.
Hilary Woods' Colt is available on vinyl, CD and digital formats on Sacred Bones Records at www.sacredbonesrecords.com.
Published on 18 July 2018
Vincent Hughes is a writer, photographer, and musician based in Galway. He graduated from NUIG's MA in Writing in 2016, and he participated in The Journal of Music's Galway City Music Writing Mentoring Scheme in 2017. He has written and photographed for a number of music-based and other news publications, and his pairings of poetry and photography have been featured by Dodging the Rain and An Ait Eile.