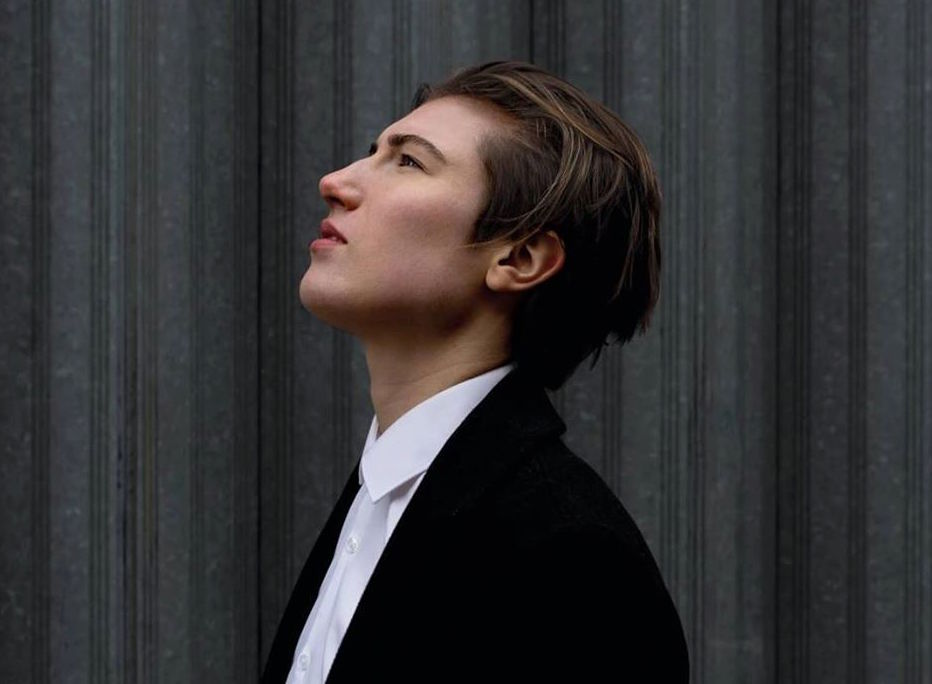 Universal Connection
Northern Irish singer Kitt Philippa's debut album has recently been released on Paragon Records. Shannon McNamee reviews.
A lot is happening in Northern Ireland. UK elections, political deadlock, societal reform with marriage equality and abortion rights, the three-plus years of discussion on Brexit and the border, a generation since the Belfast Agreement – there seems to be some correlation with the diverse creative output over the past few years. Artists like SOAK, Joshua Burnside, Beauty Sleep, Ryan Vail, ROE and the Wood Burning Savages are writing new and provocative music, contemporary groups such as Hard Rain Soloist Ensemble and the Belfast Ensemble have formed, and events such as Sound of Belfast, Women's Work and Other Voices in Belfast are expanding and curating the accelerating growth of musical talent in Northern Ireland. Multi-instrumentalist and songwriter Kitt Philippa is another example. With a background in classical music, Philippa plays piano, guitar and clarinet and studied music at Queen's University Belfast before relaying into singer-songwriter territory. The Belfast-based artist's classical experience is a clear facet in the debut album Human, a collection of ten tracks exploring themes of love, mental health and human connection. The lyrics 'unite, people, less of the hating' ring out within the first minute of the album. Philippa may not be writing protest songs, but the message certainly rings true today. 
The first track, 'Human', a plea for unity and acceptance, begins softly with a stripped back recording of voice and organ-resembling synth. Building in instrumentation and layers of electronics until the chorus, the bass becomes more prominent and the snare percussion snaps between Philippa's words, 'humanity is all we need'. The candor in Philippa's expression is difficult to miss. 
The miscellany of sounds throughout the album is a combination of Philippa's vocals, synth, piano, clarinet and strings, meaning at times the music sounds like an orchestral arrangement and on other tracks, Philippa excels as the singer-songwriter with indie influences. 
Ethereal brightness
The classical component is apparent throughout the album, but particularly in tracks such as 'Lion', where a repetitive and rolling piano motif acts as a foundation for vocals, and 'Moth', a gentle and beautiful love song with subtle arrangements on strings and clarinet that mimic Philippa's vocals. This is a personal favourite, seamlessly blending instrumental passages with indie-style bass and drum as Philippa repeatedly sings 'Hallelujah'. In one way it is like an uplifting hymn, with references to religion, but also in its ethereal brightness through sound and word.
'Farenheit', then, falls on the other scale of Philippa's work. Bass-heavy, the track also has a prominent synth throughout, with a minor-key and jazz-like piano riff that launches Philippa into 'My God, don't leave me here, oceanless, my heart is spent'. The percussion gives it an off-tempo feel, making it the most upbeat of the album, yet with a dense, seedy feel throughout.
Tracks like 'Grace' and 'Unlimited' display a floaty quality, with gentle vocals and strings, while the last song of the album, '68 2/4' is a constant thick fog of drone on synth and a polyphony of clarinet and voice as Philippa sings 'Let me see the sun anticipating, keep me going til the morning light' until close. 
At first encounter, the debut album of the Northern Irish songwriter is an enticing listen, with enjoyable vocals and a sonic variety throughout that kept my interest. On repeat though, as I heard the layers of instrumentation and synth unfold in my ears, I realised how special and universal this album, and Philippa's work, is.
Visit www.kittphilippa.com.
Published on 28 November 2019
Shannon McNamee is Assistant Editor of the Journal of Music.