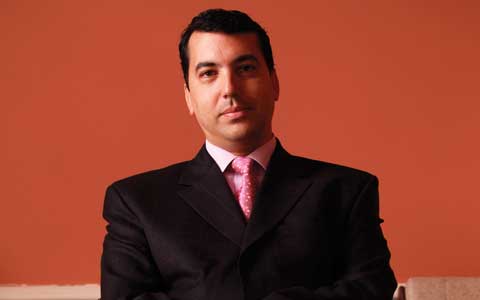 Entrepreneur: Miguel Santos
Origin early 19th cent. (denoting the director of a musical institution): from French, entreprendre, 'undertake'
Miguel Santos is the Creative Director of Red Orange, a London-based arts agency, which promotes music, dance and performance art. Among other projects, Red Orange is responsible for LIFEM, the London International Festival of Exploratory Music, which takes place on 4–7 November.  redorange.org.uk
Background It's good to be a jack of all trades. I graduated in arts management and have been a musician and music journalist, have run a music distribution service, a record label and festivals. The most valuable skills are being curious and proactive, trying to find new things and wanting to share them with others.
Lessons I have learnt that having passion is not enough, you need reason too. It is too easy to lose money with your passion. 
Staying creative I listen to a lot of different music to keep informed on what is happening. I also observe how others do things, filter that information and adapt it to new projects.
Ambition For Red Orange to be recognised as a major source of international, innovative and inspiring artists, a port of call for organisations that want to be associated with the excitement of discovery, not to be mere conservative copycats. 
Challenges You need to have a track record before you can get funding for projects. The challenge for my business is creating professional networks, which need time, and creating a portfolio of work with usually minimum conditions. 
Change I would like to see more venues for live music; more curiousity from promoters, press and audiences; more honesty from everybody; less politicians; and more fairness from grant-makers in the distribution of available cultural funds. For example, why are grants given to profit-making organisations with a turnover of several million a year?
Published on 1 October 2009