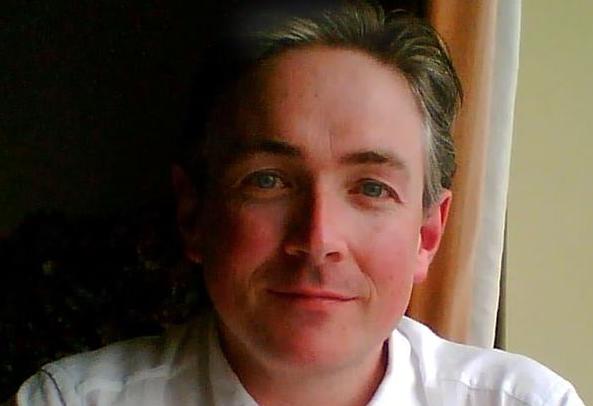 Anúna: Fifteen Years On
The story behind Ireland's renowned choir.
When people speak of how Irish society has changed in the last 15 or 20 years, we all nod in agreement. Musically, the Ireland of today is an altogether different landscape to what existed then. In Ireland, we had a thriving traditional music scene albeit primarily local, a contemporary music festival that even had performances of modern works by a full symphony orchestra in the National Concert Hall, and a fantastic early music festival. Irish rock music had a very small toehold in international terms, but still we had modest success comparative to our size. Generally people were optimistic, but much of what was created musically was based on enthusiasm, goodwill and a lot of unpaid work.
It was in this world that I founded the choir Anúna in 1987, 15 years ago. Our earliest concerts featured medieval Irish and European music, contemporary choral pieces by Irish composers and Irish folk arrangements. An Uaithne, as it was know then, had a modest following too.
My own music is fairly melodic and somewhat tonal. Despite winning many composition competitions nationally, my work was not being programmed or sought after by contemporary music ensembles or performers here or abroad, so it was up to me to create a platform for my own music like many other composer/performers before me.
My interest in traditional song stemmed from my schooldays in Ring College in Dungarvan, and I also felt a need to explore and communicate my enthusiasm for medieval music, most particularly Irish medieval music, to the general public. The eclectic repertoire that characterises the music of Anúna was born in this way.
It's all very well having a mission plan, but its another thing making it all happen. Anúna was born out of enthusiasm, and initially I hit many brick walls while looking for help and support from the existing infrastructure. Besides a very small grant for a year or two from the Irish Music Rights Organisation, I had no funding. I financed Anúna myself, even paying for the making of demo tapes and our first CD out of my own pocket.
Things changed significantly in 1990 with the arrival into the group of my twin brother John, a rock singer and a qualified architect. He encouraged me to stop conducting, which I agreed to do. Neither of us could really see why it was necessary at all. With the removal of the conductor, all that was left was the choir, bare and exposed, to the audience. It was at this point that Anúna diverged from what is standard practice in most classical music ensembles. Appearance became a serious issue for us. We both felt that we should not expect people to pay to see ungroomed, badly dressed performers. By creating also a 'show', it was possible to integrate difficult and challenging repertoire into performances.
It was at this stage that Anúna began to move about the venue in performance, and this still remains one of the most startling aspects of the group's live work. As there were no guidelines, we developed at our own pace and in a uniquely Irish way. The songs were virtually all new to most of the audience, so I needed to explain them, which meant there was a lot of talk, lots of movement, lots of laughter which combined to hide the difficulty of some of the pieces.
Beyond the purely performance-related aspects of Anúna, the sound of the choir had to change. Most of the big-voiced singers left, simply because they were unwilling or unable to blend with the smaller, untrained voices. As a result the repertoire had to be specially arranged and tailored, as it still is, to take into account the unique sound that I wished to create. I only wanted voices, big or small, that could communicate directly to the heart of the listener when combined as a unit.
With a developing audience, I began recording. I made many very uninformed and expensive mistakes, but eventually managed to record the album Anúna in 1993 in five hours with a single stereo microphone under the expert eye of Brian Masterson. Suddenly I was flying to the USA to meet record companies, and had a bidding war going on between a number of them. The sound was fresh, new and accessible - in fact an entirely new form of choral music. Reviews of the time included Billboard Magazine in the USA, where we were given a 'Record of the Week' review and a modest specialist chart placing. Since 1993, Anúna has recorded eight albums, which consist primarily of my own original works, and produced by Brian and I. Currently the group has 36 members with a performing strength of about 14 singers.
We have performed on three Grammy Award winning albums, including Riverdance, which we also were part of from 1994 to 96. We have performed in ten different countries, often many times. The highlight of our performance career was the BBC Proms in the Royal Albert Hall in 1999, when we were invited to give the first Irish Prom. We have even had a top 3 album in the UK Classical Charts, and were the first Irish artist to be nominated for a Classical Brit award in 2000.
The best word to describe the Riverdance phenomenon was serendipity, literally 'a happy accident'. Granted, all the participants were talented people, but it was simply a case of being together in the right place at the right time - singers, dancers and musicians. The Celtic Tiger was just a cub in 1994 and there was a positive feel beginning to materialise in the country. Suddenly Riverdance was at number one in the Irish charts for 18 weeks representing all the dreams and hopes of the nation. Initial euphoria gave way to all of the anxieties that come with sudden success. Riverdance began to take the form of a business, as opposed to an artistic creation. It was at this stage in late 1995 that I had had enough. I was anxious to get out, and it took a year to do so. Today I look back on the experience with mixed feelings. Fourteen singers remained with Riverdance, which caused huge problems. All in all Riverdance was character forming, and the things I have learnt about the industry were worth the experience in itself.
Despite the success of Riverdance, in this country today Anúna is still very much a cult phenomenon with a small but very loyal following. Despite the much needed changes in the fortunes of jazz, traditional music and rock music, early music has vanished almost entirely and contemporary music still remains an elitist pursuit. Anúna never has been, nor will be elitist. Despite performing 'difficult' music at times, the method of performance allows us to speak to our audience in such a way that a twelfth-century piece can sit comfortably beside a traditional or contemporary one.
In world-wide terms, the contribution of the choir to the art of choral singing has been nothing short of revelatory. Our sound can be heard duplicated on anything from film soundtracks to beer advertisements. It is not unknown for choirs to be asked to sound 'like Anúna' when recording. I must always remind myself that the choir was created in a country with a very short history of classical music and that up until the arrival of Anúna no Irish choir had achieved international recognition. Now, 15 years after its founding, Anúna is just as original and just as fresh as it was in 1987.
We have been called a national institution, and I would be delighted if this was truly so, as Anúna provides regular training, unique performance opportunities and paid work for young singers that they may not otherwise get. It also represents Ireland abroad as a sophisticated ancient musical nation with a vibrant and challenging contemporary music culture. However, the group receives no third party funding of any sort, and in 2001 was refused grant aiding by the Arts Council of Ireland.
Anúna is a testament to the fact that it is possible to create something original with few resources and little support from the existing infrastructure. One of the main reasons that the group has survived is that it exists outside of the formalised structures that currently prop up the classical/art music world in this country. I feel that the time has come for a revaluation and acknowledgement of the role that Anúna has played in Irish music in the last decade and a half, and I look forward to its continuing influence on Irish art music for a long time to come.
Anúna release their new CD, ANÚNA 2002 (Danú 014), on January 1st 2002, For more information email info [at] anuna.ie or visit their website: www.anuna.ie
Published on 1 January 2002