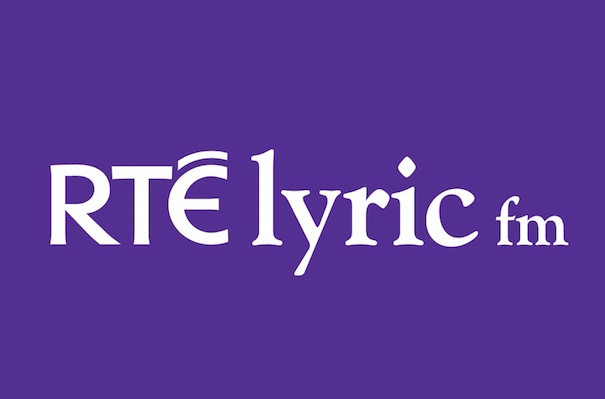 Lyric FM Needs a New Vision, Not More Cuts
Lyric FM is under threat because of RTÉ's financial difficulties, but a better future for the station is possible, writes Toner Quinn.
In Tom Goodwin's 2018 book Digital Darwinism, he asks the most difficult question of media executives: If you were to start your company today, what would it look like and what would it do? Such is the changed environment for broadcasters and publishers that there are no easy answers, but the starting place, Goodwin argues, is to consider what 'role' your company has. Where does it fit into your audience's busy digital lives? How do they use your services? Are you essential to their routine? Having a 'role' in your audience's lives is a valuable first step, a basis upon which to grow.
Amidst the discussion about the future of the radio station RTÉ Lyric FM, prompted by a report on RTÉ's Primetime last week, there is no doubt that Lyric does play a role in many people's lives. Over two hundred and seventy thousand people tune into the station every week, almost 6% of the population. With its mainly classical music fare and light approach, it is one of the places that people escape to, often from the cycle of bad news on the rest of the airwaves. Lyric hit on this approach during the economic crash, when the national mood truly dipped. It positioned itself as the radio station 'where life sounds better'. 
Beneath this branding, however, is a station that has some excellent broadcasters who know their music and have been giving airplay to new voices for two decades. Cutting Lyric will do little to solve RTÉ's financial problems, but would send a terrible signal about where the broadcaster is going. Next would be RTÉ Raidió na Gaeltachta, RTÉ 2FM, the orchestras (it has already lost one), the folk awards, the children's choir, and everything else outside news, political reporting and sport. Last year, Lyric cost €6.6m, just 1.96% of RTÉ's total income. It is the least funded of RTÉ's four main radio stations. 
Lyric's listenership has been remarkably durable over the past twenty years. In 2003, it had 280k weekly listeners, and today it has 273k, but it is doing it with several million euro less. It should have more listeners by now, but it has received a shockingly low level of investment. The remarkable thing is that it has survived at all. 
But Lyric was never meant to be just an escape. It is Ireland's 'music and arts channel' which is a huge remit. In order to cover what is happening around the country it would need significantly more resources, yet here we are again signing petitions to save a rather slim service, looking for new arguments to battle old short-term economic notions, only a few months after Lyric celebrated its twentieth birthday with a gala concert at the NCH.
Anyone can understand the difficult situation RTÉ is in. The Netflix programmes we enjoy in the evening, the time we spend on YouTube and Facebook, all of this is eating away at the public service broadcaster. Are we the hypocrites, therefore, asking for more investment in music and the arts? Perhaps, but RTÉ has had ten years since the crash to transform for the digital age and it has clearly failed to do so or we would not be having this discussion. 
And is RTÉ also eating Lyric's lunch? Radio 1 has the main hour-long arts review programme, Arena, whereas Lyric has none; Lyric dropped its traditional music programme in 2016, probably because of commercial pressure, and yet Radio 1 has two. The RTÉ Culture and RTÉ Brainstorm websites, which would sit well on an arts channel, were set up separate to Lyric. And while Radio 1 now has the folk awards, 2FM has the Choice awards, and RnaG has the Seán Ó Riada Bonn Óir traditional music competition, Lyric has no annual music awards to further raise its profile. A composer's award or classical music award would be an obvious choice given the artists we currently have. 
Despite Lyric's size, it has probably had as many online petitions related to it as the rest of RTÉ's stations put together, usually caused by the dropping of a programme. That reflects the strength of feeling around the station, and that is a significant achievement, but Lyric needs a much bigger plan for the future than just being a mental escape.
We need a vision for a music and arts channel that goes beyond the mindfulness approach, as important as that might be. A vision that can attract resources, ambition, talent and new ideas. Where will that vision come from? The opportunity for Lyric is that it is probably better positioned than a lot of other RTÉ services for the digital age. It has cut down, found a functional niche, and is now ready to build for the future.
In 2016, I suggested that the music community come together to campaign for a larger budget for the station as it could easily be their greatest ally. That didn't happen. Time is now running out for the music community to act. 
Published on 17 September 2019
Toner Quinn is Editor of the Journal of Music.