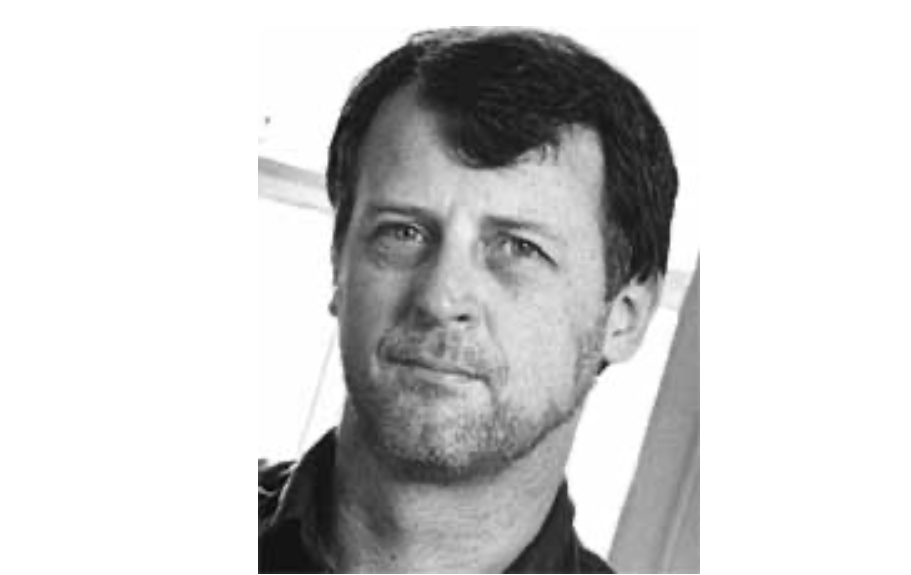 Piano Concerto
Ronan Guilfoyle previews his Piano Concerto at the National Concert Hall on Friday 16th August, 2002, with Conor Linehan (piano) and the RTÉ Concert Orchestra (Laurent Wagner, conductor).
Duke Ellington, when asked why he didn't talk more about his music, famously replied 'Too much talk stinks up the place', and when it comes to the explanation of the minutae of musical composition, to people who are about to listen to it, I tend to agree with him. To my mind there's far too much examination of the nuts and bolts of new compositions, and contemporary music is, I believe, plagued by programme notes that are filled with the arcane details, of new compositions. These details, intended to enlighten, often do the opposite, as well as making the unfortunate reader dread the aural manifestation of the composer's turgid prose.
Another maxim that I tend to agree with, is that with good music, no explanation is necessary, while with bad music, no explanation will help. Which is probably an unpromising position to start from if, like me, you are setting out to do a preview of a new work! However, even given my reservations, I will do my best to provide some sort of a context in which I can explain some of the thinking that surrounded the writing of this piece.
The piano concerto, of course, has such an incredible history, and some of the greatest composers in classical music have written pieces in the genre, many of which are now staples of the repertoire, popular with both audiences and musicians alike. As a composer, it's a pretty daunting field to enter, surrounded as one is by these paragons of great piano writing, and the resultant great music. However, my own background is that of a jazz musician rather than a classical composer, and though I'm very familiar with, and have a great love for many of the great piano concerti, it was from other sources that I drew the inspiration for much of the music in this piece.
In its hundred year history, jazz has given the musical world a whole new language, in terms of rhythmic inflection in particular – the concept of polyrhythm, coming from jazz's West African roots, being particularly evident. The piano was adopted enthusiastically by jazz pianists, its potential for polyrhythmic activity recognised early on in the work of stride piano players such as James P. Johnson and Willie 'The Lion' Smith. This tradition of jazz piano evolved with the music itself and some of its greatest exponents, have themselves been great innovators in the music, in a way that went beyond the playing of the instrument (in a similar way to many of the great classical composers) – people such as Duke Ellington and Thelonious Monk are prime examples of this.
In the course of developing their art, jazz piano innovators have given the world a whole new way of playing the instrument and a new pianistic language to go along with it. When one considers the extraordinary depth of piano writing in classical music, this in itself is a very impressive feat. People such as the aforementioned Thelonious Monk, Errol Garner, Bud Powell, Bill Evans, Herbie Hancock, Chick Corea, McCoy Tyner, and Keith Jarrett, are significant pianistic innovators, irrespective of genre.
Yet, composers of the 20th century and beyond have drawn very little on this well of possible inspiration for piano writing, and when they have, have tended towards pastiche, and have often merely demonstrated the fact that they understand little beyond the surface gestures of the music. One marked exception to this is Ligeti, whose amazing Piano Etudes utilise jazz piano techniques in some of the pieces in a way that is both knowledgeable and innovative.
It was natural for me to use this great pianistic tradition as a source of inspiration for the concerto, and if there's any consistent use of one pianistic tradition over another in this piece, this would be it. I've grown up, through the tastes of my father, listening to the pianists of this tradition. The way they use the sonority of the instrument, as well as the particular rhythmic attack they use and type of chord voicing favoured by them, were my inner ear's constant companions during the writing of this piece.
So, is this a 'Jazz Concerto' (whatever that means!)? Well I wouldn't describe it as such. Though it has passages that are undoubtedly improvisatory in spirit, there is no actual improvisation in the piece, and improvisation is a sine qua non of all jazz music. There is also of course much influence from classical music in the piece, both in terms of the use of the piano in the piece, the concerto genre itself, and the use of the orchestra. I've added no extra instruments to the traditional orchestral setup, with the exception of the use of a drum kit, rather than solely orchestral percussion – I felt this was necessary in order to emphasise some of the rhythmic elements of the music.
One final thing I would like to mention is that I feel that performers are often not given their due by contemporary composers, but they are the essential medium through whom the composer's message is passed to the audience. In this piece the piano part demands pretty continuous playing by Conor (Linehan) and I'm very grateful to him for the work he's put in to learning the piece. In conclusion I would like to say that it's been a pleasure for me to have the opportunity to write a piece in this great tradition, and I hope it gives pleasure to anyone who listens to it.
Published on 1 July 2002
Ronan Guilfoyle is a bass player, composer and Director of the Centre for Jazz Performance at DCU.