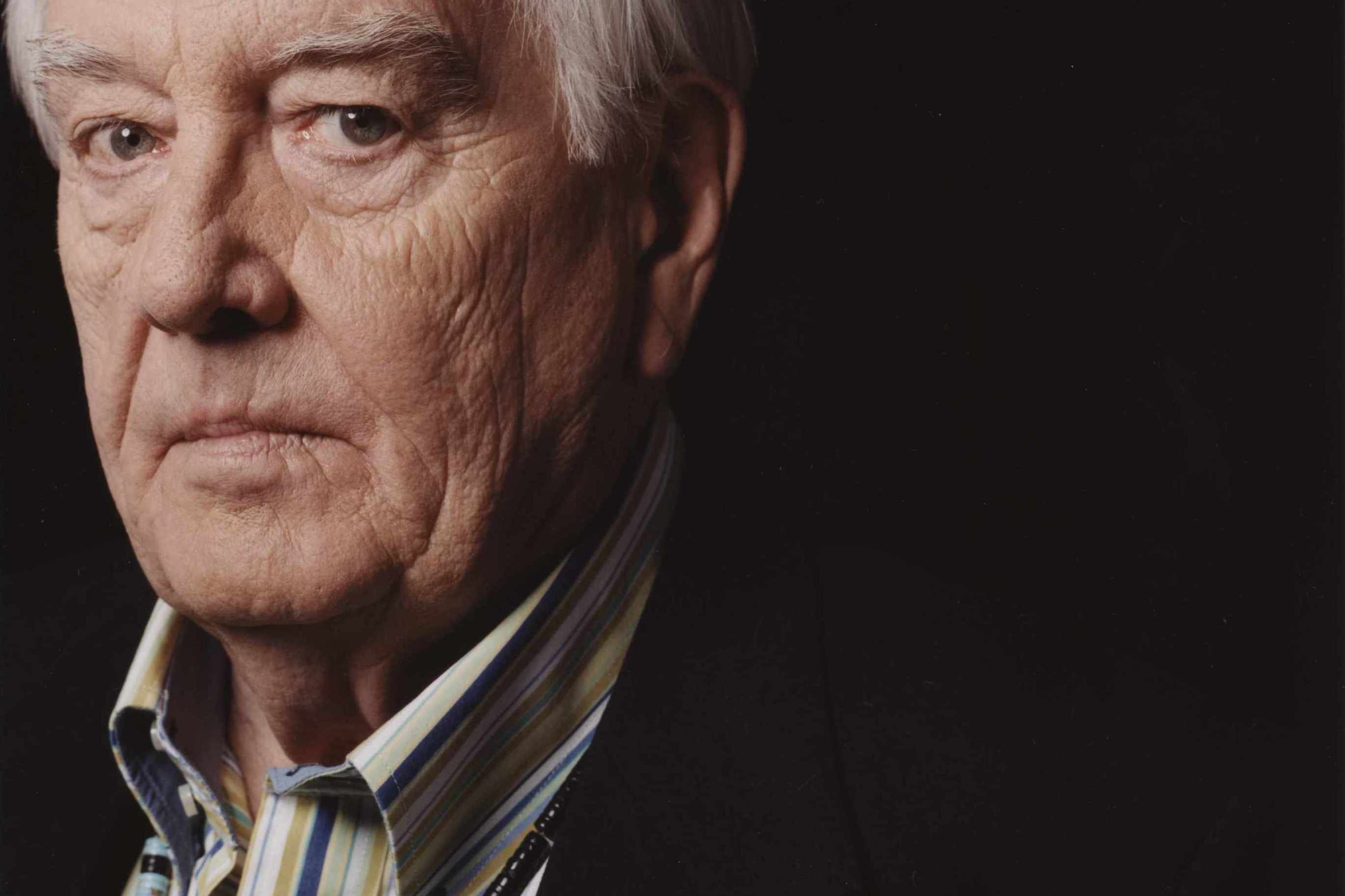 The Spirit of Robert Ashley
By how much would we rethink our way of making music?
Running through the life and music of the composer Robert Ashley, who died this week aged eighty-three, was a sense that the medium through which he worked was always up for discussion. Ashley's output may have largely fallen under the term of 'opera', but this is a loose term and hides the enormous diversity of forms that he used, or, in cases, invented.
From the earliest stages of his career, Ashley's music appeared to evade any predefined form. In the late 1950s and early 1960s, the Space Theatre ran in a converted loft in Ann Arbor, Michigan. Ashley, along with others such as Gordon Mumma, presented multimedia performances to an audience of about forty people, twice per week for seven years.
Ashley described the space as consisting of 'a huge pile of various kinds of projection equipment and mirrors that rotated to put light projections all around the room'. Working to a 'script' that consisted of a handful of short instructions, Ashley and Mumma would create electronic music to light shows by the artist Milton Cohen. This being still quite early in the development of electronic music, Ashley and Mumma also had to create many of the instruments they used.
We stay at home and watch television
Skip forward to the 1980s and Ashley was writing opera for television. In a moment of inspired television programming, Perfect Lives was bought by Channel 4 and the opera's seven episodes aired for the first time in 1984. Described as being about 'bank robbery, cocktail lounges, geriatric love, adolescent elopement, et al, in the American Midwest', Perfect Lives is still compelling viewing, in spite of, or perhaps in part because of the bizarre television graphics of the day.
'I put my pieces in television format because I believe that's really the only possibility for music,' Ashley said to the musicologist Kyle Gann, who interviewed the composer at length about his work for a biography published in 2012. 'La Scala's architecture doesn't mean anything to us,' said Ashley. 'We don't go there. We stay at home and watch television.'
We expect artists to slow down in older age, perhaps to repeat themselves, their methods and ideas to solidify a little — a kind of conservatism can also creep into this period of an artist's career. Ashley appears to have done the opposite; rereading the liner notes of his 2008 recording with Dutch group Ensemble MAE this week, Ashley's voracity leaps off the page; one of the pieces, Hidden Similarities is even described as a 'first-draft version' for another larger piece. Ashley's recent industry reached Ireland: he was the featured composer in Dublin's Béal Festival two years ago, which boasted the European premiere of his opera World War III — Just the Highlights.
As recently as 2011, Ashley was reconsidering the form in which his ideas could become manifest, coming up with the 'opera novel'. Quicksand, Ashley said, was written to be an opera libretto, but written in the form of a novel. The way Ashley told it, this new form came about almost by accident, when he set about wanting to turn a mystery novel into an opera. 'I thought … that the libretto and the novel would be the same: no scenes moved around or actions adapted to the proportions of a libretto, just tell the story the way it's told in the novel. But first I needed a novel….So that meant I had to write a mystery novel.'
Starting at the root
How many contemporary musicians adopt such a first principles attitude to the form that their music should take? How willing are we to get outside the received, defined spaces and ways in which music happens? Would we question the very idea of a concert performance, or is that an uncomfortable issue to probe?
I was thinking about the spirit of Robert Ashley, when I recalled a show I'd seen only two days before his death. Running at the Project Arts Centre in Dublin, WillFredd theatre's CARE took the subject of hospices and scrutinised the experience from the point of view of the hospice workers, patients and families.
In CARE the relationship between music and theatre undergoes constant reevaluation, such that the forms dissolve into each other. Just as the performers shift between multiple characters and roles, and as the props are repurposed (a bed becoming a dinner table, for example), music's role in the piece is undefined.
The musicians, Jack Cawley and Seán Mac Erlaine, appear variously as musicians, as actors, in costume and out of costume, on stage and off stage, as themselves, or as imagined selves. The whole thing is fluidly defined, which gives the piece a kind of slippery complexity — this is a layered, confusing experience, but the totality of that experience is so powerful.
Published on 7 March 2014
Benedict Schlepper-Connolly is a composer and a director of Ergodos, a production company and record label. schlepperconnolly.com