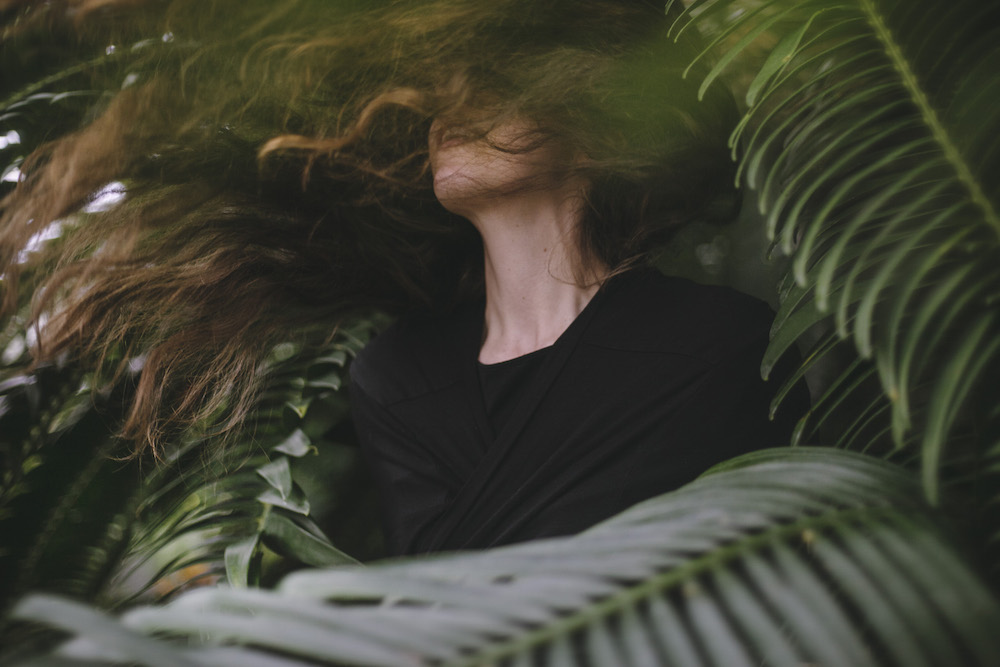 'They're siblings – all growing from the same root': An Interview with Folk Singer Anna Mieke
Anna Mieke has just released her first album, Idle Mind. She spoke to the Journal of Music about a collection of songs that grew through travel and her studies at UCC.
Dublin-based musician and songwriter Anna Mieke released her debut album last month, a collection of acoustic songs layered with guitar, bouzouki, hammer dulcimer, cello and fiddle, and paired with her gentle and often whispering vocals. With tracks such as 'Warped Window' and 'Epitaph', her songwriting is clearly inspired by folk music, and during her live performances, she combines newly written material with traditional pieces such as 'Lagan Love' and Appalachian folk song 'Three Little Babes'.
Mieke's album, titled Idle Mind, is two years in the making. From Wicklow originally, and also having lived in New Zealand, she began recording while she was doing an MA in Ethnomusicology in UCC. Since then, she's been performing solo and alongside artists such as Ye Vagabonds, This is The Kit and Clang Sayne. She also contributes her cello playing to all-female experimental act HEX.
Her recent gig at the It Takes a Village festival in Cork saw her perform with a three-piece band (usually there are four, with Brían Mac Gloinn of Ye Vagabonds). The Journal of Music review noted how she 'drew a significant crowd inside, away from the sun-soaked outdoors' and describes 'a beautiful moment [in 'Epitaph'] when Mieke hums a gentle melody which is mimicked by the clarinet, both voice and instrument emitting a single tune.' She has also performed at Electric Picnic, Body & Soul and Sounds from a Safe Harbour and this summer will play the Doolin Folk Festival, Another Love Story and Knockanstockan.
Growing from the same root
At the time of putting down the first few songs, she says there was no plan to produce an album. Mieke's thinking was 'to just record some of my songs, probably about four or five, and see how I got on. So it was more me wanting to kick-start a recording'. As time went on, Mieke began to write more. 'As I started recording, I got really excited about it …more songs kind of appeared…'.
I never set out 'to write an album' – I merely reached a point where I had a number of songs that I felt complimented each other well. How I see it, they're siblings: all growing from the same root, in themes, in tone and in feeling.
Her time in UCC helped her as a musician, as a significant part of the course was practical – 'I was playing lots of cello and fiddle and having a daily practice which was really good to inspire me and… to keep music and songwriting at the forefront'. Lyrically, it contributed too – 'I find… reading and academic work to be conducive to songwriting'. Being immersed in course material and books placed her in a strong mindset for working with words while also leaving the space for her to record in her spare time, 'a break away from college'.
'Can I stand upon your shoulders?'
Travel in Spain and around Europe has provided inspiration for much of Mieke's work – 'being surrounded by different environments is really inspiring' as well as taking cycling trips with her family – 'I always find cycling to be really good for songwriting'. The song 'Epitaph' from the album, for example, is written about a cycling trip she took from Wicklow to Paris.
'Oftentimes I have no theme or concrete idea of what I want the song to be about', Mieke says, 'with 'Mountain Song', I remember it resulted from me wanting to write a song about my time spent in Grenada'. The sentiment in the song is a direct reflection of the mountainous landscape she was seeing, 'I'm struggling to see, can I stand upon your shoulders?… what a view from where you stand'.
Stream of conciousness
For other songs, and indeed her songwriting in general, her approach can differ. Sometimes, a melody will organically crop up and Mieke will sing nonsensical words over it, to find lyrics that may work with the rhythm. Oftentimes, she writes in a stream of consciousness type style 'just writing down as fast as I can without judging it'. 
The track 'Creature' was released with a video at the same time of the album's release and features a performance by Irish dancer Marion Cronin. The song differs from the other tracks because of its piano accompaniment and climactic ending with flute and soft rattling percussion. Cronin performs solo throughout the video.
Planning is essential
Idle Mind was produced and released independently. Having self-released her first album and with new songs in the ether, Mieke is now in a strong position to share her thoughts on embarking on such projects – planning is essential
'You're depending on other people's time… trying to get all your band members plus sound engineer into the same room at the same time… it requires a lot of planning'. Making a timeline of tasks can be helpful too. 'I really got a lot from making a really organised plan…  having a plan, month by month, especially in the months leading up to the release is just so key'. The fact of having arrived at a point where she has a collection of her work is special, however.
I haven't released a huge amount before this (two singles in 2018, and a scattering of live videos) and I want to experience my recordings more as a whole – there's something very satisfying about that. Idle Mind is most definitely a representation of the last few years of developing my songwriting – there are some songs on the record from years ago, while others, such as 'Creature' and 'Idle Mind', appeared much more recently – I've enjoyed experiencing this change, watching over them like a proud mama.
Idle Minds is available now. Anna Mieke's upcoming concerts include The Duncairn, Belfast (25 May), The Harbour Bar, Bray (26 and 27 May) and The Black Gate, Galway (28 May). For more, visit https://annamieke.com/
Published on 22 May 2019