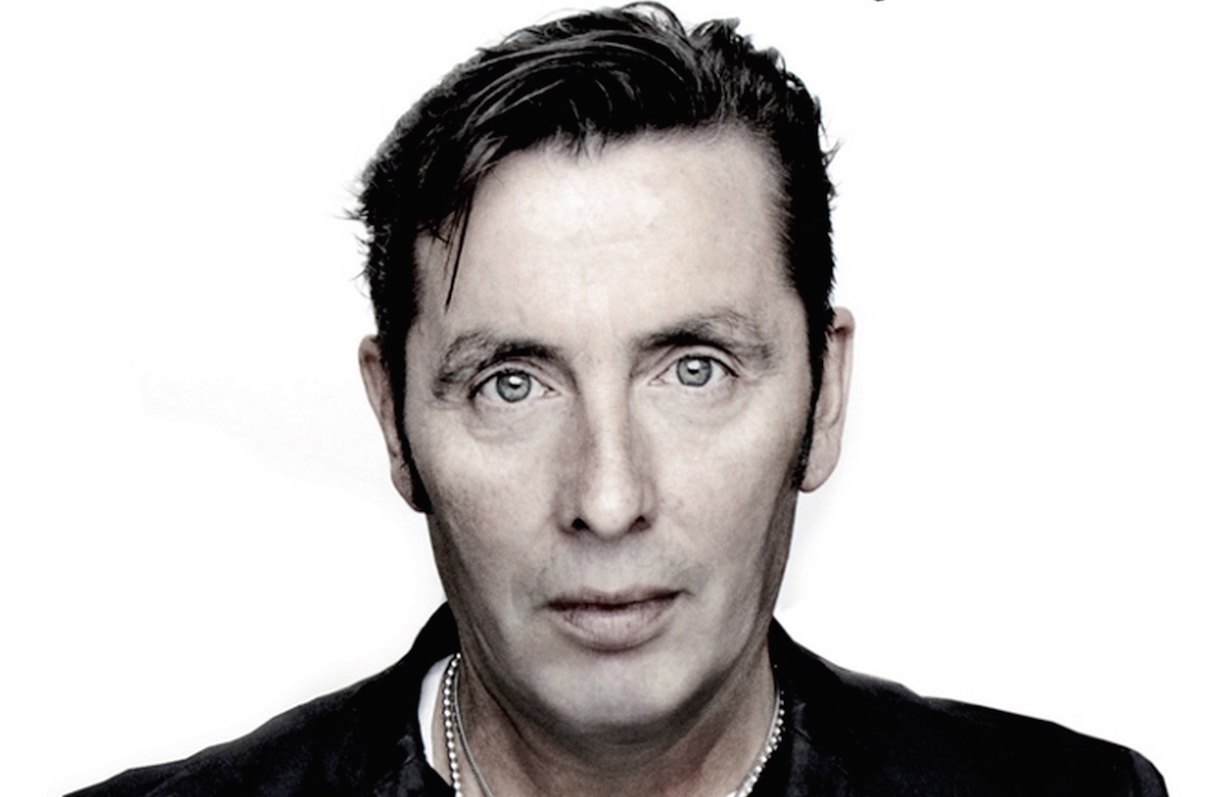 Unguarded Voice
Christy Dignam of Aslan has recently published a new memoir that tells of his epic private struggle with drugs as well the story of the band's evolution from local heroes to fixtures of the Irish musical establishment. Laura Watson reviews.
'I've always wondered what it would be like to be in the audience for an Aslan gig and now it's happening,' Christy Dignam muses at the start of his 2019 autobiography My Crazy World. The prologue unfolds at the 2013 'Night for Christy' fundraiser organised to cover the medical expenses incurred by his cancer diagnosis earlier that year. Such introspection defines Dignam's book and sets the scene for what is often a brave and raw story of the musician's life. By the standards of a stream of pop and rock memoirs published in the past decade, this is an exceptionally frank account of Dignam as a private man and public figure.
As the lead singer and lyricist of Aslan since the band's founding in 1982, Dignam has had a large Irish audience for over thirty years. Aslan's debut album Feel No Shame topped the charts in 1988. Making waves further afield that year, the Dublin band were championed in the UK by NME and Melody Maker and indulged in the trappings of stardom as they toured Germany and the US in 1988. Verging on the precipice of international fame and touted by some as the next U2, the group sensationally sacked their frontman later that year. By 1993, reneging on a vow that he 'wouldn't have anything to do with those scumbags' (i.e. his former bandmates), Dignam was persuaded to reunite with the group for a low-key community event in his native Finglas. Aslan's huge comeback single 'Crazy World' followed later that year, as did a new number-one album, Goodbye Charlie Moonhead, in 1994. Yet, by 1995 their record label BMG had cancelled a planned UK tour and dropped them. Dignam vividly recounts dramatic highs and lows that marked the band's career. By the early 2000s, thanks to a tour of the pub circuit and a residency in Vicar Street, Aslan had essentially rebranded themselves as a live act. With trademark directness, Dignam explains: 'We're not writing as much new stuff as we did back in the day, but we're still playing songs that we wrote back in the day'. Since 2008 the band has been a stable entity that tours regularly, with occasional releases of new material and anniversary editions of their back catalogue.
Private struggle
Aslan's trajectory is intertwined with the singer's own mixed personal fortunes. His heroin habit caused the implosion of the band in 1988 and cast a long shadow over his life for the next twenty years, until he conquered the addiction. Without a trace of self-pity, Dignam reflects on an epic private struggle and the collateral damage it inflicted on family relationships. The most powerful passages in the book are those in which he lays bare the reality of addiction – which he links to the repressed trauma of childhood sexual abuse – and his more recent reckoning with mortality prompted by incurable illness. Although this autobiography, like many in the genre, is a co-authored work (with journalist Damian Corless), Dignam's seemingly unguarded, unedited voice resonates in these pages.
That voice, in the musical sense, is a distinctive element of Aslan's sound and Dignam discusses his craft at length. Studying bel canto with teacher Frank Merriman was a turning point in his development: '[Frank] could teach me to express the sincerity I've always felt within me through my vocal cords, turning a feeling into a physical expression […] people recognise sincerity and that's what they relate to and love'. Dignam acknowledges how Aslan strive to forge strong connections with audiences and is attentive to the tribalism of rock fandom. Much of the band's reputation, in fact, relies on the authenticity of their identity as musicians from a particular social 'tribe' in working-class Dublin. These authenticity values are embedded in the book – from Dignam's swipe at U2's 1970s' middle-class punk pretensions to his comments that Aslan 'wanted people from Finglas and Ballymun to be proud of us'.
The pysche of the Irish people
While class politics played a formative role in building the fanbase and image, the turning point of the 1999 Vicar Street residency and Point Theatre gig has seen Aslan evolve from local heroes to fixtures of the Irish musical establishment. Dignam himself appraises 'Crazy World' and 'This Is' as 'two classic Irish songs' from a band who have 'buried themselves into the psyche of the Irish people'. Like many musicians who publish their memoirs, Dignam capitalises on the opportunity to define his legacy and weave that into a wider historical narrative. Here, especially in later chapters, he crafts a story of his development into a versatile performer, a veteran of the diverse Irish music scene, whose collaborators include international stars such as Sinéad O'Connor and The Dubliners. Presenting himself as an artist who continues to evolve, he shares his aspirations of 'doing something in the ancient sean nós style' and discusses a recent project, Songs and Stories – which, as he describes it, owes more to folk than rock traditions.
Dignam is something of a chameleon whose profile is no longer solely synonymous with his band. Inhabiting various roles nowadays as folk singer, storyteller, mythmaker of his colourful past, he has become a general figure of public interest. Already a number-one bestseller, My Crazy World may resonate with readers for reasons that have little to do with music. To a striking degree, the memoir confronts traumatic social realities of late twentieth-century Irish life – the shame and silence around sexual molestation, religious institutional abuse, poverty, and addiction.
Nonetheless, there is plenty of levity and light in the book, from juicy anecdotes about encounters with other stars to the familiar rock'n'roll memoir tropes of recovery and redemption. While Dignam released an earlier autobiography (This Is, 2004), My Crazy World is a more polished, commercial product. Published in London by Simon & Schuster – who count Dylan and Springsteen on their roster of memoirists – it is destined for a global market. Ironically, it may be that this late phase in Dignam's career provides Aslan with the international recognition they once craved.
Christy Dignam – My Crazy World by Christy Dignam is available from www.simonandschuster.co.uk.
Published on 30 January 2020
Dr Laura Watson is Associate Professor of Music at Maynooth University.