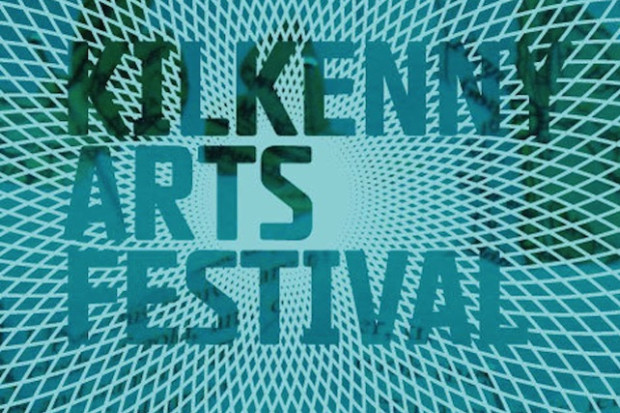 Kilkenny Arts Festival
Friday, 9 August 2013 (All day)
to
Sunday, 18 August 2013 (All day)
It is almost forty years since a young, tousle-haired Seamus Heaney took to the stage in the back room of Kyteler's Inn for a reading at the very first Kilkenny Arts Festival in 1974. The poet was virtually unknown, but he held the audience spellbound, and artists have been doing just that every year in Kilkenny since. The festival has built up an enviable reputation at home and abroad for the presentation of both familiar and more esoteric art programming, slicing up styles and genres and serving them up, side by side, to eager audiences.
Join us for a programme of powerful world premieres, international theatre, specially commissioned shows and world class music in Kilkenny from 9 – 18 August 2013.
The Kilkenny Arts Festival draws over 28,000 visitors to the city annually with its mix of poets and performers, sopranos and sculptors, Krautrock and craftwork, workshops and talks. The festival has showcased some big names over the years – like theatre director Peter Brook, writer Garrison Keillor, or Turner Prize-winner Susan Philipsz – but it has also nurtured home-grown talent, formed its own dedicated festival chorus and helped to launch the stars of tomorrow. From silent film screenings in St Canice's to hurdy gurdy players in the 16th century tavern The Hole in the Wall, there's no city like Kilkenny, and no festival like the Kilkenny Arts Festival.
Details have been announced of a number of major events from this year's programme including two Festival commissions in the fields of music and dance. Tickets for these events go on sale on 26 March at 10am. The full programme for the 40th Kilkenny Arts Festival will be announced in the coming months.
Speaking of the announcement Rosemary Collier, Festival Director said, "For 40 years, Kilkenny Arts Festival – or arts week as it was formerly known – has played such an important role in the cultural life of this country and is an integral part of Irish summers. To mark our 40th Festival we hope to celebrate the legacy of eclectic programming that has been presented at Kilkenny down through the years. We are delighted that a number of artists who have been part of Kilkenny Festival story in the past will return this year including Colm Tóibín, Irish pianist Barry Douglas and Shakespeare's Globe Theatre Company (UK). We are equally excited to be presenting four times Grammy Award winning Dawn Upshaw who will perform her first solo recital in Ireland. New works are always a key part of the Festival and we delighted to announce Festival commissions for 2013 include a piece by leading American composer Michael Gordon to be performed by The Crash Ensemble, and a brand new dance show called Dusk Ahead from Junk Ensemble."
GLOBE RETURNS
Following on from their highly successful Irish debut at the Festival in 2012, Shakespeare's Globe Theatre is set to return to Kilkenny in August. This year, director Joe Murphy will bring another of the Bard's great comedies to the medieval splendor of the Castle Yard: The Taming of the Shrew. Two wealthy sisters in Padua must be married off. The modest, demure Bianca has no shortage of suitors, but who on earth will take the wild, ungovernable, 'shrewish' Katherina? Perhaps the gold-digging Petruchio – as maddeningly strong willed and perverse as Katherina herself – will be equal to the task...
Performed on a recreated Elizabethan 'Booth stage', and featuring one of theatre's great double-acts, The Taming of the Shrew is a frenetic and linguistically gymnastic screwball comedy tailor-made for this beautiful space.
http://www.shakespearesglobe.com/
GRAMMY AWARD WINNER DAWN UPSHAW
Dawn Upshaw is one of classical music's most magnetic and groundbreaking stars and August 2013 will see her perform for the very first time in St Canice's Cathedral Kilkenny. Few singers can boast, alongside four Grammy awards, a "genius" Fellowship from the MacArthur Foundation for "enriching the landscape of contemporary music", but Dawn Upshaw is no ordinary soprano. Even before she appeared on Henryk Górecki's million-selling Symphony No. 3 in the early 1990s, Upshaw was feted both for the quality of her voice and for her rare ability to cut to the heart of the music. She might have been forgiven for resting on her laurels and yet, over a career spanning more than two decades, she has developed a reputation as a tireless innovator, embracing everything from Bach to Broadway show tunes while working with cutting-edge contemporary composers like Kaija Saariaho and Donnacha Dennehy. For her first ever solo recital in Ireland Upshaw will perform an intriguing programme of songs by Charles Ives, Bela Bartok, Maurice Ravel, Franz Schubert and Bolcom and will accompanied by her long-time collaborator Gilbert Kalish.
http://imgartists.com/artist/dawn_upshaw
FESTIVAL COMMISSIONS
JUNK ENSEMBLE – SPECIALLY COMMISSIONED WORLD PREMIERE DUSK AHEAD
Kilkenny Arts Festival continues to nurture and support new Irish and international work through its festival commissions. As part of the 2013 Festival the critically acclaimed Junk Ensemble will perform a powerful new dance show, Dusk Ahead, specially commissioned and co-produced by Kilkenny Arts Festival and the Project Arts Centre. A multi-award-winning company who often stage works in unusual locations, Junk Ensemble's innovative productions stretch the boundaries of dance theatre, creating a rich sensory mix that challenges the relationship between audience and performer. Dusk Ahead explores that mysterious time of day when it is difficult to distinguish what is real from what is imagined. With a high-calibre cast of international and Irish performers (who also act as the band, playing live music throughout the piece), Dusk Ahead is a captivating new work from one of Ireland's most dynamic dance companies.
IRELAND'S ONLY DEDICATED FESTIVAL CHORUS GOES GLOBAL FOR 40TH FESTIVAL.
In the past three year the Kilkenny Arts Festival Choir and Orchestra has established itself as one of the must-see events of the programme. This year as part of The Gathering Ireland 2013, the Festival has made a global call for international choral singers to participate in an ambitious choral event which will be a major highlight of the 40th festival celebrations. Under the baton of the prolific Irish conductor Fergus Sheil (who has garnered much attention for his recent work on Wagner's Tristan Und Isolde at the Board Gáis Energy Theatre and last weekend's Irish tour with the BBC Singers) Kilkenny Arts Festival hopes to bring together 100 Irish and international singers from more than 20 countries for a very special performance one of the masterpieces of twentieth-century music: Carl Orff's Carmina Burana. Based on the eponymous collection of medieval poems celebrating the transience of life, the fickleness of fortune, and the joys and sorrows of drinking, gluttony, gambling and lust, Orff's cantata will find an acoustically perfect setting in the 13th century cathedral of St Canice's.
Tickets on sale March 26th at 10am
40 years ago Kilkenny Arts Festival was founded by a group of classical music enthusiasts. Since its humble beginnings the Festival has grown in size and reputation and is now a key event on the international Festival calendar. For 10 days each August, Kilkenny comes alive with a feast of artistic entertainment for all across a range of artforms including theatre, dance, many genres of music, street and family, literature, visual arts and Craft. The Festival continues to give audiences a unique opportunity to see both talented up and coming artists as well as world renowned names.
The list of those who have been part of the Festival over the past 40 years is an extensive one but includes: Louis Le Brocquy, Teatro Do Mar, Seamus Heaney, The Gabrieli Consort, Victoria de los Angeles, Julian Lloyd Webber, The Tallis Scholars, Joshua Bell, Steven Isserlis, The European Baroque Orchestra,David Hockney, John Williams, Peter Brook, Robert Fisk, Misha Glenny, Rodrigo y Gabriella, Andreas Scholl, Amiina, Tindersticks, Hypnotic Brass Ensemble, Polina Leschenko, Cillian Murphy, Rodrigo y Gabriella and Andreas Scholl.
Keep connected @
twitter.com/kilkennyarts
facebook.com/kilkennyarts?ref=nf
youtube.com/kilkennyartsfestival
Kilkenny Arts Festival is core funded by the Arts Council and supported by Failte Ireland and Kilkenny Local Authorities.
Press information: Sinead O'Doherty / Gerry Lundberg. Gerry Lundberg Public Relations t: + 353 1 679 8476 m: + 353 86 259 1070 e: [email protected]
EVENT AND TICKET DETAILS:
Shakespeare's Globe Theatre Company
The Taming of the Shrew
Dates: Fri 9 August, Sat 10 August, Sun 11 August , Mon 12 August , Tues 13 August, Thurs 15 August, Fri 16 August, Sat 17 August, Sun 18 August (7.30pm & 2.30pm on the 18 August)
Venue: Castle Yard
Tickets: €25 concessions: €22
Dawn Upshaw Solo Recital
Date: Wednesday 14 August
Venue: St Canice's Cathedral
Time: 8pm
Tickets: €40 /€ 35
Camerata Ireland with Barry Douglas (Piano)
Date: Sunday, 11 August
Venue: St Canice's Cathedral
Time: 8pm
Tickets: €30 /€26
Crash Ensemble with Dawn Upshaw (Soprano)
Date: Friday, 16 August
Venue: St Canice's Cathedral
Tickets: €25 concessions: €22
Junk Ensemble
Dusk Ahead
Date: 10, 11, 12 August
Time: 10 August – 9pm; 11 August – 6pm; 12 August – 9pm
Venue: Watergate
Tickets: €25 concessions: €22
Kilkenny Arts Festival Choir and Orchestra
Gathering Voices - Carmina Burana by Carl Orff
Date: Saturday, 17 August
Time: 8pm
Venue: St Canice's Cathedral
Tickets: €30 concessions: €26
Website