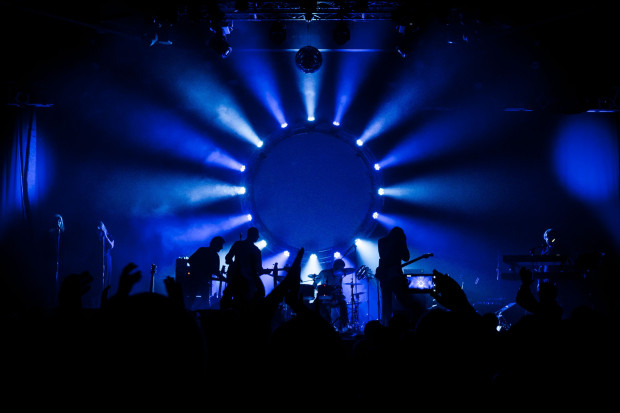 BREATHE – The PINK FLOYD Experience - Dark Side of the Moon - LIVE
Friday, 15 March 2019, 7.30pm
Following a run of sold out tours , BREATHE - The Pink Floyd Experience return to the stage in 2019 with their acclaimed show "Dark Side of the Moon - LIVE"
BREATHE, feature the cream of Ireland's session musicians, its members having previously played with an array of Ireland's top talent including; Sinead O'Connor, Clannad, Gavin Friday and Jack L amongst others. Breathe came together in 2015 over a shared love of Pink Floyd and a desire to emulate and recreate the sound and soundscape of Pink Floyd's legendary live shows.
This show will feature a full LIVE performance of Pink Floyd's masterpiece 'Dark Side of the Moon' along with a selection of fan favourites from the band's most popular and successful period; 1971's 'Meddle' right up to and including 1983's 'The Final Cut'.
Accompanied by stunning LIVE visuals, this is a real Pink Floyd Experience, a 2 hour psychedelic rock trip, not to be missed.
Tickets from £25 / €28 from venue box office and Ticketmaster.ie
Website