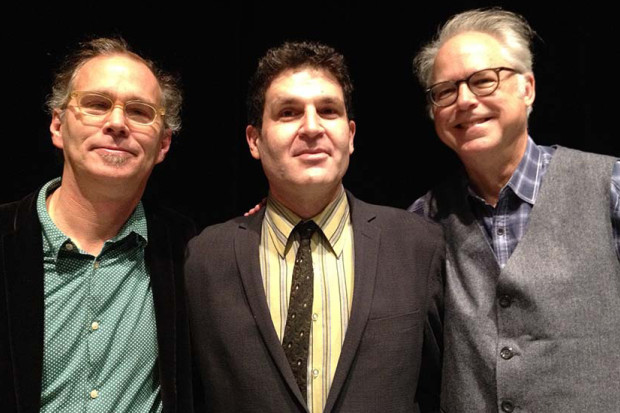 Bill Frisell Trio @ Bray Jazz Festival 2022
Friday, 29 April 2022, 8.00pm
Bill Frisell Trio (USA)
Mermaid Arts Centre - Friday 29th April, 8pm
Opening: UMBRA (Ireland)
Bill Frisell has been described as one of America's true living cultural treasures. A guitarist and band leader for close to 50 years, he is regarded as one of the most important and pioneering musicians in jazz.
A Grammy Award winner who has been voted 'Guitarist of the Year' on numerous occasions over the past 30 years, Frisell has transformed the language of his instrument, and traversed genres, from jazz to pop, folk to film music, ambient to avant-garde and country to classical.
Frisell plays here with his classic trio featuring long-standing collaborators Tony Scherr (bass) and drummer Kenny Wollesen.
"The most significant and widely imitated guitarist to emerge in jazz since the beginning of the 1980s." – New York Times
Once described as "the favourite guitarist of many people who agree on little else in music", Bill Frisell's singular sound has won him a long list of admirers and collaborators that have included, to name just a few: Paul Simon, Elvis Costello, Lucinda Williams, Gus Van Sant, Van Dyke Parks, Charles Lloyd, John Zorn, Gavin Bryars, Marianne Faithful and Justin Vernon of Bon Iver.
Everybody digs Bill Frisell!
Website
Add a Listing