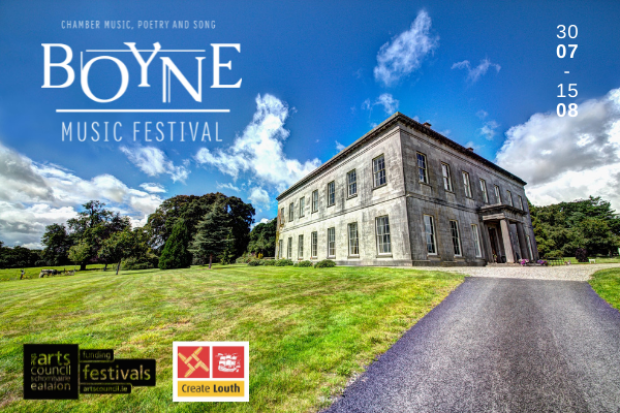 The Boyne Music Festival
Saturday, 31 July 2021, 7.00pm
The Boyne Music Festival is back!
The 8th Boyne Music Festival will run from 31st July - 18th August. The 2021 programme boasts a cultural feast of classical, chamber and jazz music, poetry, book readings and workshops and more presented in a hybrid form online and to socially distanced audiences in Drogheda to make the event accessible to friends near and far.
This year's festival includes performances by the jazz quartet Babelfish, Deirdre Brenner, Paul Cassidy, William Cole, Anne-Marie Fyfe, Jessie Grimes, Aisling, Julie-Anne & Rita Manning, John Murphy, Naomi Louisa O'Connell, and Jacqueline Thomas.
To find out more visit the Boyne Music Festival website on www.boynemusicfestival.com.
Website