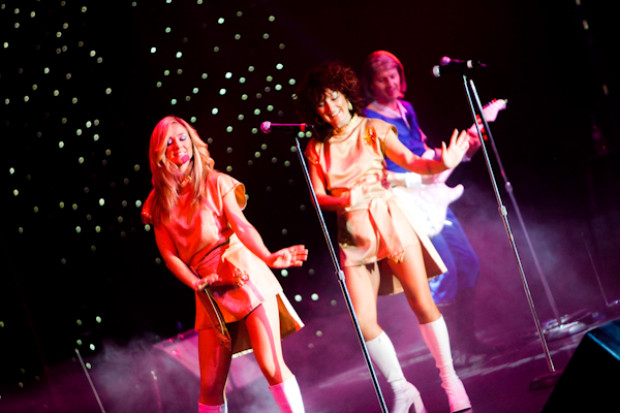 Abba Forever: The Christmas Show
Friday, 8 December 2023, 8.00pm
€26/€24 Conc. + €1 boking fee
As one of the most popular shows around Ireland, and requests coming in for its return after a sold-out performance last time round, we are happy to invite ABBA Forever back to Ennis!
It's always party time when ABBA comes to town but when it's the Christmas Show, then that's a real excuse to let your hair down! This happy sing-a-long event is pure escapism. It celebrates the Swedish group's repertoire with a loud and proud production, including terrific audio visuals with seminal moments from the band's history shared on the big screen. It's the perfect way to start your Christmas celebration – bring your Christmas party along and you'll have a ball at the very best party in town! From Waterloo to Dancing Queen, expect a dazzling, fantastic performance including the band's most iconic hits. Get your glad rags on, brush up on the lyrics, don the dancing boots and enjoy your favourite ABBA hits. You'll be rockin' in the aisles!
ABBA Forever is led by Dennis Scally, who has been at the top of the music game for many years. Based in Los Angles for 13 years, he was musical director for The Supremes with whom he toured the world. After moving back to Europe 15 years ago, he formed ABBA FOREVER where his virtuoso keyboard skills shine. Rae Daniel on guitar, has played with various bands and shows down through the years including the London's production of Mamma Mia. On lead vocals are Lucinda O'Connell and Marie O'Hara, who have both honed their skills in leading parts of musicals including Jesus Christ Superstar, Grease and Phantom of the Opera.
Website
Add a Listing