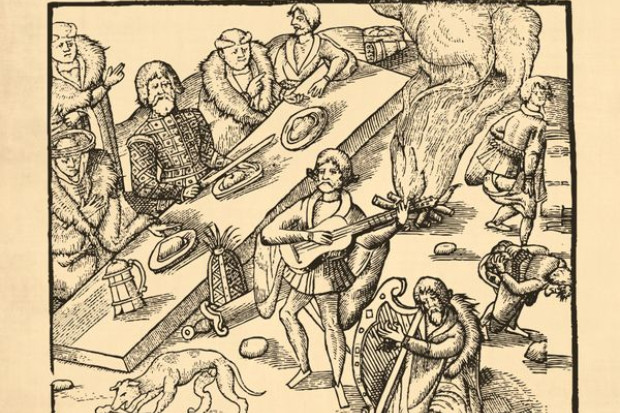 Steve Cooney – Ceol Ársa Cláirsí: Tunes of the Irish Harpers for Solo Guitar
Thursday, 16 January 2020 (All day)
Steve Cooney, a long-time fixture of the Irish music scene, has, after being involved in making hundreds of records, finally released his debut album. It is a compilation of fourteen tunes, all for solo guitar in Cooney's own arrangements, by Irish harpers, including Turlough O'Carolan and Thomas Conlan. As well as being a collection of beautiful tunes, 'Ceol Ársa Cláirsí' is also a carefully researched historical document, relying heavily on archival work by Cooney and others.
Cooney writes about the album, "Martin Hayes challenged me to do it over a year ago… he knows that I like the studio process where you can – at your ease – build up rich textures through the multilayering of different instruments; and so he put it to me to create a CD of just a single instrument… a bit of pressure!
"As a guitar player, it's important for me to recognise that we – as guitar players – have the potential to access the great depth of the Gaelic harp tradition: we pluck strings with our fingers as do the harpers. The tonal sensations are also similar – the steel strung guitar shares elements of tonality with the old wire strung harps."
'Ceol Ársa Cláirsí' can be bought from Cooney's own website, where previews of each track are available, or from Claddagh Records in Temple Bar, Dublin.
Website
Add a Listing