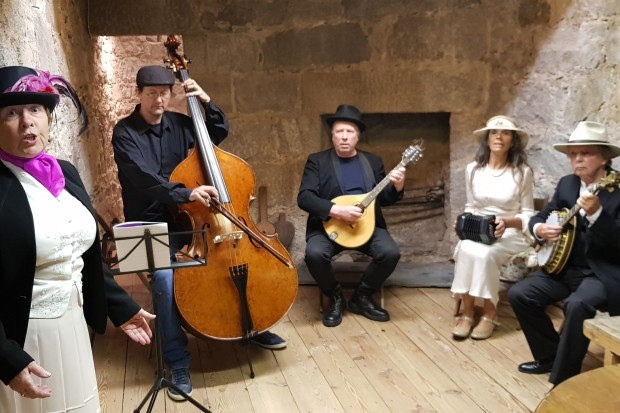 Virtual Bloomsday
Tuesday, 16 June 2020, 8.00pm
Firstly, you are invited to join us on Bloomsday (16th June) for a LIVE Virtual Bloomsday Zoom session organised by the Friends of Joyce Tower Society volunteers. During the session, there will be readings from 'Ulysses', a song or two and lots of 'craic'. The session will run from 11.00 am until 1.00 pm on Bloomsday itself and can be accessed via this link:
https://us02web.zoom.us/j/86595429247?pwd=THR6K205Nlh1YmVLaDQyMkUya0pUUT09
(Meeting ID: 865 9542 9247 Password: Bloomsday)
Feel free to drop in and visit but please note that the session will be limited to 100 participants.
Website