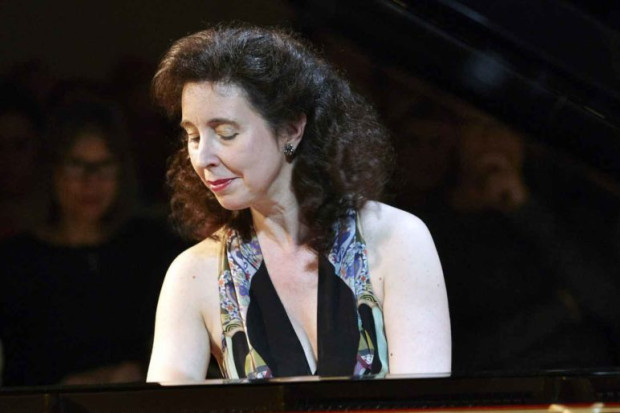 Angela Hewitt
Friday, 16 July 2021, 7.00pm
On Friday 16 July 2021, at 7pm, internationally renowned pianist Angela Hewitt will present a recital of works by Johann Sebastian Bach in a programme first featured as part of the Gilmore Piano Festival.
Launched in December 2020, HarrisonParrott partnered with eMusic Live to create this new platform for classical music and the arts. Virtual Circle not only provides audiences with a 'concert look and feel' with engaging interactive features, but also in-platform promotional opportunities for artists, something which is not offered by any other digital concert platforms, these include high-resolution album downloads, ticket bundles, and action buttons directing audiences to additional content.
Tickets for the live-streamed concert can be purchased from https://www.emusiclive.com/The_Gilmore and are available for £7 (€7, US$7, CA$7) and will be broadcast in a range of time zones.
Website
Add a Listing