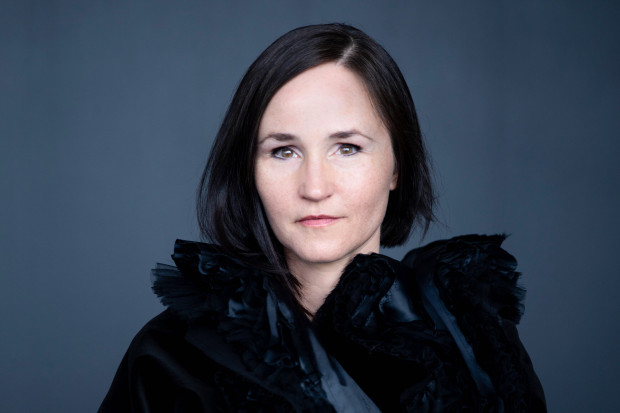 UK premiere of AIŌN by Anna Thorvaldsdottir
Friday, 16 June 2023, 7.00pm
On May 26, 2023, Sono Luminus is set to release the world premiere recordings of Icelandic composer Anna Thorvaldsdottir's orchestral works ARCHORA (2022) and AIŌN (2018), featuring the Iceland Symphony Orchestra led by Chief Conductor Eva Ollikainen.
The Los Angeles Philharmonic will present the US premiere of Thorvaldsdottir's ARCHORA at the Walt Disney Concert Hall on May 14, 2023, under the direction of Eva Ollikainen. The UK premiere of AIŌN will be performed by the BBC Symphony Orchestra, conducted by Ollikainen, at the Aldeburgh Festival on June 16, 2023.
In addition to the concerts and album release, Thorvaldsdottir's music will be featured in several other performances and events, including the Danish String Quartet International Tour, the Iceland Symphony Orchestra's UK Tour, the National Arts Centre Orchestra's Canadian premiere of CATAMORPHOSIS, and her residency at the 2023 Aldeburgh Festival.
For more information, visit www.annathorvalds.com/performances.
Website
Add a Listing