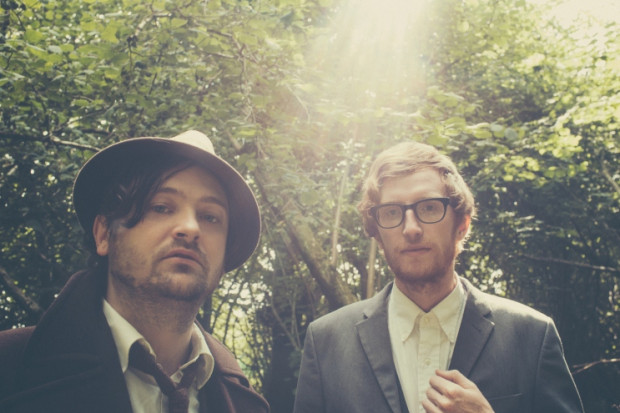 The Lost Brothers & Friends
Wednesday, 9 December 2015, 8.00pm
Over seven years The Lost Brothers have proven themselves to be one of the finest and hardest working bands around. With four highly acclaimed albums under their belt they have worked alongside and been championed by the likes of Richard Hawley, Brendan Benson, Lee Mavers and Glen Hansard to name but a few.
Since the release of their Portland recorded debut in 2007 they have performed at Glastonbury, on the BBC Electric Proms, at Levon Helm's Midnight Ramble, on RTE's The Late Late Show and have toured extensively around the world.
With their recent Irish and UK tour seeing sell-out theatres and a rapidly growing fan base the Irish band are on the way up.
In Feb 2015 the band did a hugely successful comprehensive US Tour with Glen Hansard and in March 2015 the band brewed up a storm at SXSW in Austin Texas being named as one of the festival highlights by Huw Stephens and Steve Lamcaq on BBC 6 Music.
In their music the influences of songsmiths such as Van Morrison and Paul McCartney can be heard. However it's from The Lost Brothers' commitment to writing timeless crafted songs that comes something completely unique with well hewn melodies, compelling lyrics and beautiful harmonies that bring you down unexpected roads.
Their latest album "New Songs Of Dawn And Dust" was produced by Domino Recording artist Bill Ryder-Jones and is widely held as their finest work to date. RTE awarded the album Radio 1 Album Of The Week. This album cements why The Lost Brothers are regarded as a favourite band to artists and fans alike.
Oisin Leech - Vocals and guitar / Mark Mccausland - Vocals and guitar.
"The new album is beautiful, it's like listening to a great short story collection put to song"
- Roddy Doyle
"Compelling …something special"- The Guardian
Tickets: €14 - Book Here
Add a Listing