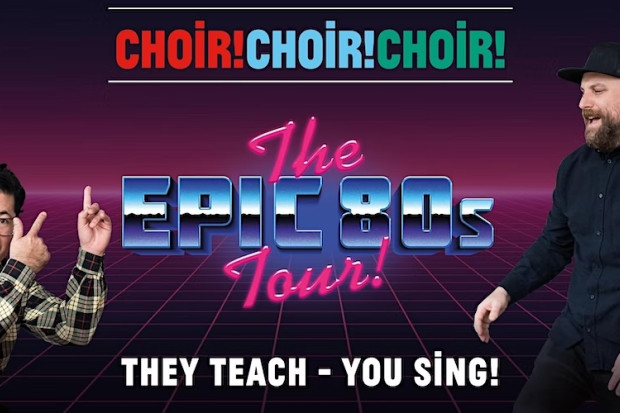 Choir! Choir! Choir!
Sunday, 19 March 2023, 7.00pm
Choir! Choir! Choir!, the Canadian choral project, has announced a headline show in Dublin, Ireland. The group will bring their Epic 80's Singalong to the 3Olympia Theatre on Sunday, 19th March 2023. The all-ages show will begin at 7pm and tickets, which include booking fees, start at €27.50.
The show promises to take audiences on a journey through the 80s, featuring hits from iconic artists such as Prince, Madonna, Bon Jovi, Whitney Houston, George Michael and Journey. Choir! Choir! Choir! is known for its interactive and comedy-filled performances, with the crowd acting as the star of the show. Founded in 2011, the group has attracted a passionate and dedicated following, with millions of views on their YouTube channel.
Website
Add a Listing