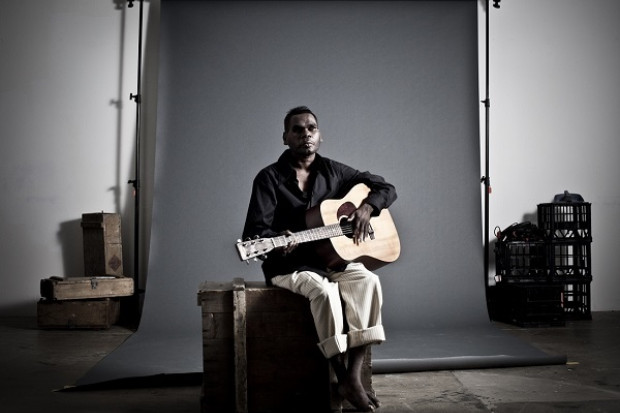 IFI Documentary Festival: Gurrumul
Saturday, 29 September 2018, 5.00pm
The Irish Film Institute proudly presents the Irish Premiere of Paul Williams's Gurrumul — a look at the fascinating career of the late blind Indigenous Australian musician Geoffrey Gurrumul Yunupingu.
Celebrated for his extraordinary singing voice, the late Indigenous Australian multi-instrumentalist Geoffrey Gurrumul Yunupingu was on the cusp of breakout success when he died at the age of 46, having approved Paul Williams' film just three days prior. Blind from birth, Gurrumul was a private figure, with little appetite for the expectations of celebrity that his innate ability with traditional song would bring him. Blending footage of his idyllic home life on Elcho Island in the north-eastern Arnhem Land with sequences from his final world tour, Williams' film is a fitting tribute to a remarkable talent.
The IFI Documentary Festival runs from September 26-30 2018. Join us for five days which celebrate the best in documentary filmmakers from around the world, including fifteen features, our ever popular shorts programme, a panel discussion, special guests and many films receiving their premiere screenings in Ireland.
Tickets cost €11 and are available online at www.ifi.ie/doc-fest-gurrumul or by calling the IFI Box Office on 01-6793477.
Website
Published on 13 September 2018