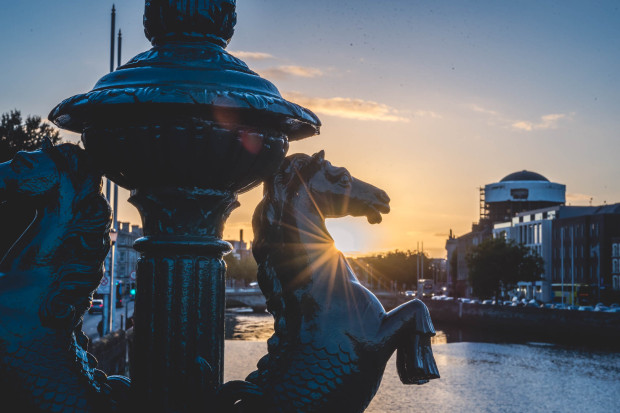 Dublin Holds My Mind: Culture Night Dublin Artist Commission 2021
Thursday, 8 July 2021, 5.00pm
Dublin Holds My Mind
This never was my town,
I was not born or bred
Nor schooled here and she will not
Have me alive or dead
But yet she holds my mind
With her seedy elegance,
With her gentle veils of rain
And all her ghosts that walk
And all that hide behind
Her Georgian facades –
The catcalls and the pain,
The glamour of her squalor,
The bravado of her talk.
An excerpt from Dublin by Louis MacNiece. © Estate of Louis MacNeice.
Culture Night Dublin is inviting proposals from professional artists, born in or currently living in Dublin, for Dublin Holds My Mind, an artistic response to our capital city. Three artist commissions, to the value of €2,000 each, are being supported by Dublin City Council.
The commissions, an initiative first presented as part of Culture Night Dublin 2020, invite professional artists operating in any discipline to propose work that responds to the city of Dublin. Emerging from a period of isolation and disconnect, we seek to reignite the dialogue between the city and its communities, by celebrating its many layers and complexities through the means of creative expression.
Each work will be presented as part of Culture Night 2021 on Friday, 17 September.
How to Apply:
Culture Night Dublin invites professional artists to submit applications for consideration for this commission. Applicants must have been born in, or are currently living in Dublin.
We are inviting artists to submit a document, labeled with the name of the artist or artist team, and must include:
– A one-page project proposal outlining: the artists' statement; ideas and concepts for the project; budget; and timeline. A visual representation may also be included as a separate page.
– A current one-page CV that includes examples of previous work.
Applicants are invited to submit a project proposal that fulfils the following criteria:
– Responds in some way to the city of Dublin
– Seeks to revitalise public spaces, reconnecting the city with its communities
– Can be accessed safely by socially distanced audiences and in line with relevant COVID-19 guidelines
– Can be adapted for online consumption if necessary
– Visually / audibly / sensorially impactful
– Conveys a clear message or narrative
Applications should be submitted to [email protected] by 5pm on Thursday, 8 July. Queries relating to the call-out can also be directed to this email address.
Successful applicants will be notified by Thursday, 15 July.
For more information about how to apply, please visit our website.
Website