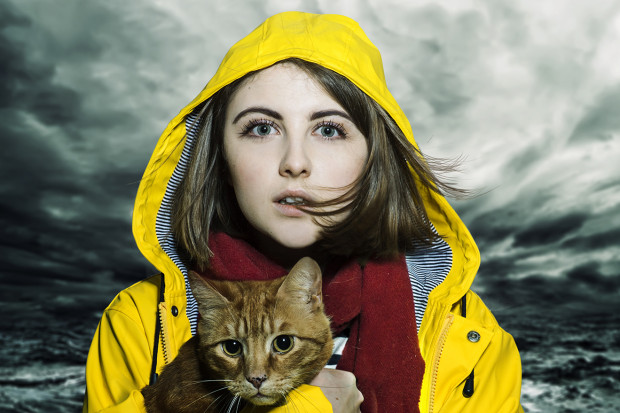 Flourish
Monday, 7 September 2015, 11.55pm
Now in its fourth year, Flourish is OperaUpClose's new opera writing competition. The competition aims to provide a platform for emerging and established composers and librettists, and to raise awareness of the wealth of contemporary opera being written today.
OperaUpClose is known for work that is large in ambition and small in scale, and the parameters of Flourish reflect this. Composers and librettists are invited to write a piece for up to seven performers (this seven includes instrumentalists and singers).
The first stage of Flourish will be judged anonymously (i.e. the judges will be unaware of the identities of composers or librettists). Five shortlisted operas will then have extracts performed at a showcase event on Sunday 22 November 2015, at Kings Place in London. A panel of industry judges will choose the winning opera on the night. This year's judging panel will be announced shortly. Judges in previous years have included playwright Mark Ravenhill, producer James Clutton, opera critic Anna Picard and composer Robert Saxton.
The prize is that OperaUpClose will professionally produce the winning opera in autumn 2016, giving the composer and librettist a year to develop the piece into a full length production. 
The winner of the inaugural 2012 competition was Two Caravans, an adaptation of Marina Lewycka's tragic-comic novel of the same name, composed by Guy Harries with a libretto by Ace McCarron. It was produced at the King's Head Theatre in September 2013. Due to the high standard of submissions, OperaUpClose also produced another opera from the inaugural competition, Young Wife by Katarzyna Brochocka, which opened OperaUpClose's 2014 season in a double bill with Purcell's Dido and Aeneas. The winner of the 2013 competition was The Blank Canvas, an opera about an artist suffering from Charles Bonnet Syndrome, composed by Spyros Syrmos with a libretto by Fay Wrixon. It was staged at the King's Head Theatre in September 2014 and won the OffWestEnd.com award for Best Opera Production this year.
Last year's winner was Ulla's Odyssey, a family friendly opera about a young girl's solo sail around the world and the mythical creatures and environmental obstacles she encounters on her journey. The opera was composed by Anthony Young with a libretto by Leanna Brodie and will be staged at Kings Place in November 2015, followed by a UK tour in 2016.
"a zany but fun romantic comedy, with a poignant message about how we treat migrant workers" Time Out on Two Caravans, Flourish winner 2012
"had us gripped from the start… a tour de force" The Observer on Young Wife, Flourish finalist 2012
"operatic novices make their mark" ★★★★ The Guardian on The Blank Canvas, Flourish winner 2013
"every so often you uncover a gem like this which may actually play a part in securing opera's future" ★★★★ Fringe Opera on The Blank Canvas, Flourish winner 2013
Website