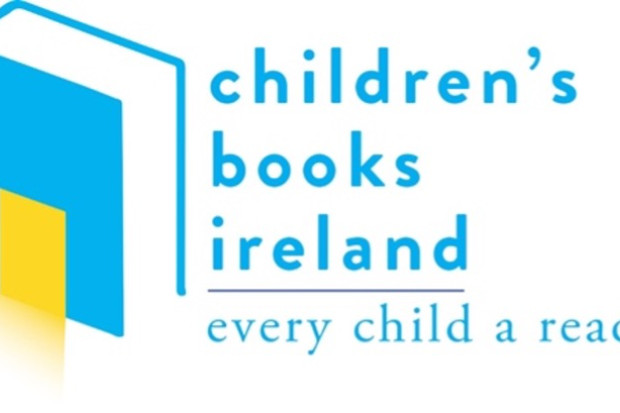 Awards Administrator
Friday, 2 December 2022, 4.00pm
Children's Books Ireland is seeking a highly organised administrator to join our team on a fixed-term basis to support the delivery of the KPMG Children's Books Ireland Awards.
About The Role:
The KPMG Children's Books Ireland Awards identify, honour and promote excellence in books for young people by Irish authors and illustrators, and by those resident in Ireland. Each year, young readers from around the island of Ireland take part in the awards by reading shortlisted books and scoring them in the same way as Children's Books Ireland's overall judging panel. Their scores are collated to decide the result of the Junior Juries' Award which is presented at the awards ceremony at the International Literature Festival Dublin, alongside the five other awards. With continued support and investment from our title sponsor KPMG, The Arts Council and Arts Council of Northern Ireland, we aim to grow the number of children and young people who can engage with reading in creative ways through Junior Juries. For more information about the awards, see https://childrensbooksireland.ie/what-we-do/kpmg-childrens-books-ireland-awards
The Awards Administrator will support all aspects of the delivery of the KPMG Children's Books Ireland Awards. They will manage all aspects of the administration of the Junior Juries' programme, from recruiting new groups to sending certificates of completion. This position will involve working closely with colleagues in the areas of communications, media relations and event management.
Reporting to the Programme & Events Manager, the Awards Administrator will:
• Drive recruitment of Junior Juries in schools, libraries and communities, working with a range of partners
• Maintain a database of registered groups
• Manage all communications with Junior Juries including the mailout of resource packs, handling queries, collating scores etc
• Work with shortlisted artists and Junior Juries to organise artist visits or online workshops between February and May 2023
• Work with external suppliers and Junior Juries to place book orders and ensure distribution to a fixed timeline
• Contribute to the development of materials in relation to the awards, assisting the Deputy CEO
• Assist in the coordination of Garda vetting where required
• Oversee the filming of Junior Juries for promotional video to be screened at the awards ceremony and used on social media
• Attend events where required, including but not limited to the awards ceremonies in February and May 2023
• Manage budget in relation to Junior Juries and assist in the production of reports for various funders and stakeholders
• Work closely with the Communications Manager to generate content for various social media platforms
• Facilitate the evaluation of the Junior Juries programme, working closely with the Research & Evaluation Officer
• Attend regular meetings with sponsors
Requirements:
• Must be able to confidently carry out the responsibilities outlined above while working independently and as part of a small, creative, fast-paced team
• Strong interpersonal skills and the ability to work efficiently with a wide range of partners
• Meticulous attention to detail
• Strong project management, multitasking, and decision-making skills
• Excellent digital literacy, with a high level of proficiency in MS Word, Excel, Powerpoint, Outlook and ability to use Dropbox and Slack
Desirable, But Not Essential:
• Working knowledge of arts in education or experience working with artists or in a school environment
• An understanding of and experience working in the arts or charity sectors
• Proficiency in the Irish language
• Driving licence and access to a vehicle
Reporting To: Programme & Events Manager
Location: First floor, 17 North Great George's Street, Dublin 1. Office location may change, but will remain in central Dublin.
Start date: January 2023
Contract duration: January 2023 until the end of May 2023, fixed term. There may be an option to renew on the same timeline for future years if mutually agreed.
Hours of work: 25 hours per week, preferably split over 5 days; working hours are flexible.
Remuneration/benefits: €1500/month, payable monthly in arrears.
To apply: email Elaina Ryan, CEO, on [email protected] with your CV and a one-page cover letter before 4pm on Friday 2nd December 2022. Applications without a cover letter will not be considered.
Children's Books Ireland is an equal opportunities employer and welcomes applications from all qualified candidates. Position will be subject to reference checks. Garda vetting may be required.
Website
Add a Listing