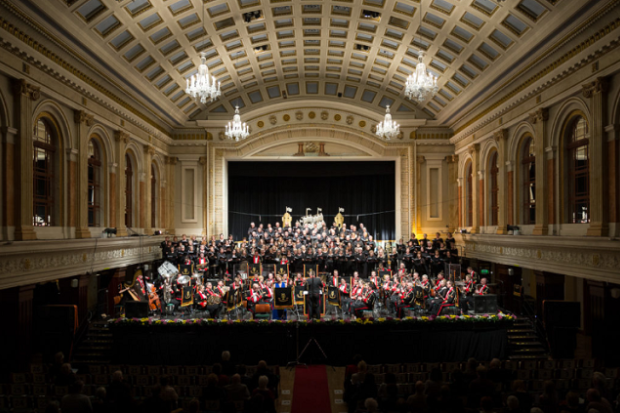 Opening Gala Concert @ Cork International Choral Festival 2019
Wednesday, 1 May 2019, 8.00pm
Cork International Choral Festival, 1–5 May. 
The 65th Cork International Choral Festival will be opened by an exquisite Gala Concert celebrating the work of the Finnish composer Jean Sibeliusand the Danish composer Carl Nielsen.
The Fleischmann Choir and CSM Symphony Orchestra will bring their wealth of talent and passion to the distinctive melodies of Sibelius' Symphony No. 1, and Nielsen's Fynsk Forår and Hymnus Amoris. They will be joined on stage by the CSM Junior Childrens' Chorus and the CSM Senior Childrens' Chorus. This concert is brought to you in collaboration with Cork Orchestral Society.
Jean Sibelius (1865 – 1957) is widely recognised as Finland's greatest composer. The core of his compositions is his set of seven symphonies, of which the Cork International Choral Festival will present his Symphony No. 1. Completed in 1899 when the composer was 33, Symphony No. 1 is regarded as his most romantic work.
Carl August Nielsen (1865 – 1931) was a Danish musician, conductor and violinist, widely recognised as one of Denmark's most prominent composers. Fynsk Forår (Springtime on Funen) and Hymnus amoris were written for soloists, chorus and orchestra. Nielsen's earliest choral composition, Hymnus Amoris is characterised by the simplicity and balance of composition. Fynsk Forår is Nielsen's last major choral work and often considered his most popular one.
Programme:
Symphony No. 1, Op. 39 – Jean Sibelius
Fynsk Foraar, Op. 42 – Carl Nielsen
Hymnus Amoris, Op. 12 – Carl Nielsen
Website