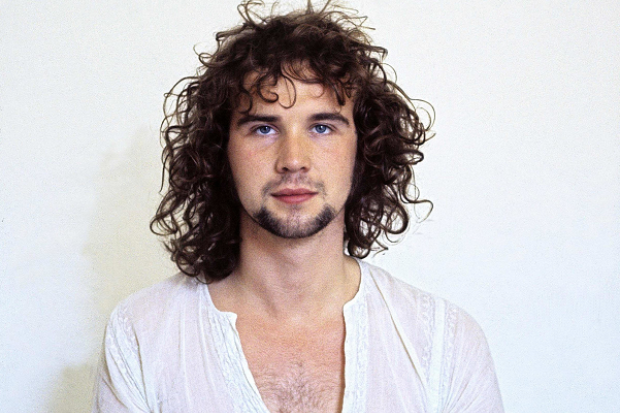 The John Martyn Project
Wednesday, 18 September 2019, 7.30pm
Featuring some of the most exciting artists working in the UK right now – Blythe Pepino, Kit Hawes, Pete Josef and Sam Brookes – this is a special project where four artists come together to celebrate the music of John Martyn. Each brings their own story and connection to John's music which adds to the fabric of the overall experience of the project.
In the wake of a special sold out show in July 2018 at the Jazz café in London the thought of not doing this again was unfathomable and so The John Martyn Project was born. After 2 successful sold out shows in Bristol and Stroud to launch the project this year they will be embarking on a UK this September.
Featuring four vocalists spanning several different musical paths of the UK music scene, the many different aspects and eras of Martyns music is delivered in a sensitive and poignant manner.
Blythe Pepino – By the end of 2016, she had released her major label debut as frontwoman of Vaults, sung on that year's John Lewis Christmas ad and toured with London Grammar. Not one to compromise her artistic vision, in early 2017 she turned her back on the major label existence to pursue her penchant for the strange and leftfield with new band, Mesadorm.
Kit Hawes is a virtuoso guitarist, composer, singer songwriter and mandolin enthusiast. Coming from a musical family, Kit was steeped in folk and roots music from the outset; learning from his parents and the many musicians who would pass through the farm. At age 14, he dropped out of school to pursue a career as a professional musician Kit has played all over the world and has gained a reputation as top class instrumentalist working with a wide range of artists including Seth Lakeman, Cara Dillon and Yola.
Pete Josef has always been a soul singer at heart, but his Multi-instrumental skill's have led him into some interesting situations. He has for years been recording and playing live with Roni Size and Reprazent, and fronts and co-produces the lo-fi house duo White Lamp with Darren Emerson (underworld). He spent the summer season of 2014 on tour as bass player and guitarist in Kelis' live band, gracing the stages of Glastonbury festival, Jools Holland and Fuji Rock whilst in this time also working on his debut album 'Colour' which was featured at Gilles Peterson's Worldwide Awards.
Sam Brookes In 2011 his eponymous debut Album saw him named as Sunday Times 'Breaking Act' and his independently released follow up Kairos was picked as one of the best albums of 2014 by The Independent. Considerable streaming success and support slots for the likes of Willy mason, Scott Matthews and Joan Armatrading have earned Sam a dedicated following and growing anticipation for his third album.
John Blakeley & Jon Short form a uniquely creative and original rhythm section who over the years have played together in variations incarnations with such artists as Yola, Sheelanagig and No Go Stop.
"With his keening tenor vibrato sailing effortlessly into the upper register, there's something of Tim Buckley about Sam Brookes" – Andy Gill, The Independent
Website