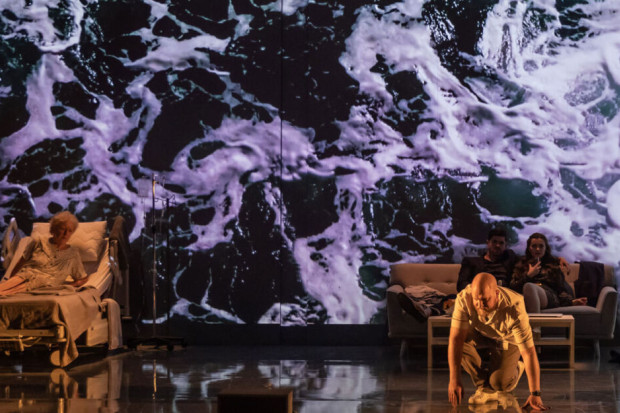 The First Child @ Galway International Arts Festival
Monday, 18 July 2022, 7.00pm
Landmark Productions in association with Irish National Opera present:
The First Child
by
composer Donnacha Dennehy
writer and director Enda Walsh
The First Child is an opera like no other – an experience that takes opera to new realms, where a cast of sensational singers is joined by an actor, a dancer and children in a multi-media extravaganza that electrifies all the senses.
Over the course of 90 minutes, this powerful and compelling story will take you on a rollercoaster ride.
The action takes place in the present-day. Karen, a single woman, comes into contact with a young couple and their new baby via repeated 'chance' meetings. As the drama progresses we come to understand their shared past and how their lives interconnect.
This high-octane blend of artforms featuring music, dance and video plays for just 5 performances at Galway International Arts Festival, where composer Donnacha Dennehy and writer/director Enda Walsh previously wowed audiences with the spectacular The Second Violinist.
The music, performed live by Crash Ensemble, a group of world-class musicians – described by the New York Times as 'the Irish new-music band that plays with the energy and spirit of a rock group' – is by turns intimate, explosive and thrilling.
The First Child follows Dennehy and Walsh's multi-award-winning operas The Last Hotel and The Second Violinist. You don't need to have seen either of the first two operas to be blown away by The First Child.
Sung in English with English surtitles. Age 16+
Website
Add a Listing