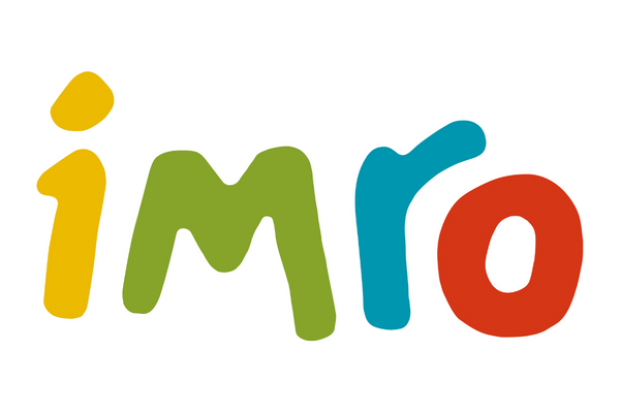 Job Vacancy at IMRO – Finance Assistant
Friday, 25 November 2022, 5.00pm
Job Title: Finance Assistant
Salary: Available on Request
Working Environment: Hybrid Working Model
Application: Please send a CV and covering letter outlining how you meet the criteria for the role to [email protected]
Deadline for applications is 5.00pm on Friday 25th November 2022.
IMRO administers the performing right in copyright music on behalf of its members (composers, authors and music publishers) and on behalf of members of the international overseas societies that are affiliated to it. IMRO's function is to collect and distribute royalties arising from the public performance of copyright works.
The Finance department is at the core of ensuring the timely distribution of said royalties and is responsible for the maintenance of all accounting records within the Company.
Job Description
We are currently recruiting for a full time Finance Assistant to join our Finance Team.
The candidate will be required to have excellent attention to detail and proven experience in a finance role is preferable.
Main Tasks
Follow established procedures for processing cash, cheques, direct debits & standing Orders.
Maintain up-to-date billing system.
Perform account reconciliations.
Research and resolve payment discrepancies.
Maintain accounts receivable customer files and records.
Prepare bank deposits.
Investigate and resolve customer queries.
Process adjustments.
Assist with the month-end closing.
Planning and organising work effectively to meet agreed job objectives.
Use personal judgement and initiative to develop effective and constructive solutions to challenges and obstacles encountered.
Maintain regular consistent and professional attendance, punctuality, personal appearance.
Adhere to local and externally relevant health and safety laws and policies.
Adhere to IMRO company procedures.
Deal with any ad hoc tasks and requests for information.
Requirements
Prior experience of Accounts Receivable preferable.
Knowledge of office administration and procedures.
Familiarity with all elements of Microsoft Office is required.
Job holders should have strong organisational abilities and possess keen attention to detail.
Holders should be able to work as a team as well as working on their own initiative.
The holder is also required to have excellent communication skills.
An analytical mindset would be an advantage.
Website
Add a Listing