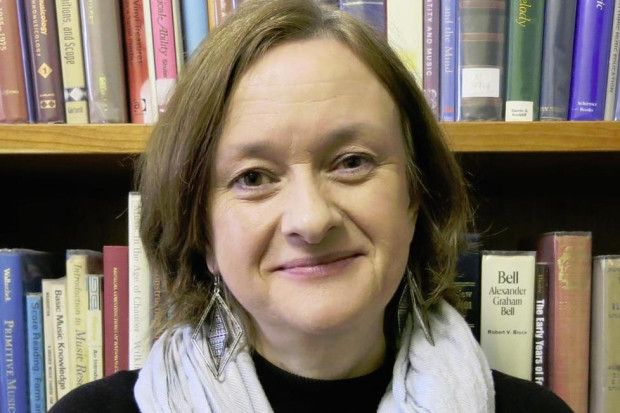 Grace Toland appointed Director of the Irish Traditional Music Archive
Thursday, 22 January 2015, 2.00pm
Grace Toland has been appointed as the next Director of the Irish Traditional Music Archive . She will take up office later this year. The current Director, Nicholas Carolan, who co-founded the Archive in 1987, is due to retire in mid-2015.
Grace Toland, a native of Inishowen, Co Donegal, is a well-known traditional singer in English and Irish. She holds honours qualifications in History, Archaeology, and Library & Information Studies, and her background includes the roles of Information Officer at Bord Iascaigh Mhara, Assistant Librarian of the School of Celtic Studies (Dublin Institute for Advanced Studies), and cataloguer of various library collections. 
She has recently been elected an Associate of the Library Association of Ireland. Since 2006 she has been Librarian of ITMA, where her responsibilities have included information management, collections care and user services, and international best practice. She is responsible for ITMA's Inishowen Song Project microsite and her current projects include management of ITMA's contribution to Europeana Sounds, an EU-funded project for improving public access to European audio materials.
ITMA Chairman Dermot McLaughlin commented: 
'The Board of ITMA has been involved in planning this succession process for more than two years, and we are delighted that our recruitment campaign has produced this result. We knew that finding a successor to our founding Director, Nicholas Carolan, would not be easy.
'The Board have every confidence that Grace Toland will use her extensive experience of working in libraries and archives along with her managerial skills, artistic credentials and performance profile to bring to this leadership role exactly the kind of vision and ambition that ITMA needs in this next exciting phase of its growth.'
Read the full statement here: http://www.itma.ie/news/article/new-director-for-itma
Website