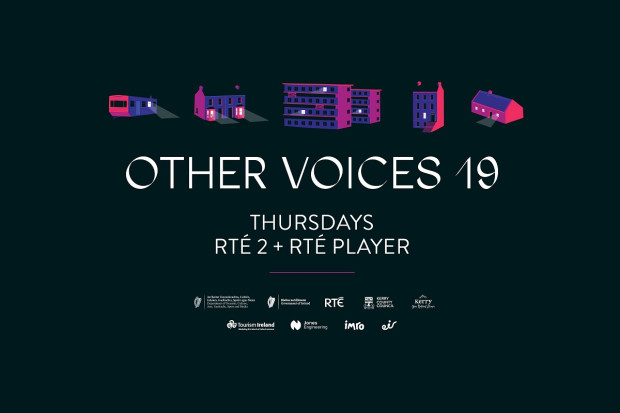 Other Voices 19 with For Those I Love, Brigid Mae Power and SON
Thursday, 25 March 2021, 11.05pm
Other Voices series 19 returns to screens next week with a fantastic episode featuring an emotionally charged set from For I Those I Love - the critically acclaimed project of multi-instrumentalist producer David Balfe, whose highly anticipated self titled debut album will be released on March 26th.
The episode will also include stunning performances from contemporary folk artist Brigid Mae Power and singer-songwriter SON (Susan O'Neill). Tune in to RTÉ2 and the RTÉ Player at 11pm on March 25th.
Other Voices Series 19, presented by May Kay and Huw Stephens, will run for 10 weeks, and will include compelling and uplifting performances that capture in full flight the brilliant diversity of the most exciting Irish voices creating the soundtrack to our lives right now.
RTÉ2 & RTÉ PLAYER | THURSDAYS | 11.00PM
Each week we'll be sharing exclusive performances + interviews on our YouTube to shine a light on some of the magic you might have missed the first time around! Make sure you subscribe to our to get the first look! https://bit.ly/3cp3bhr​
Website
Add a Listing