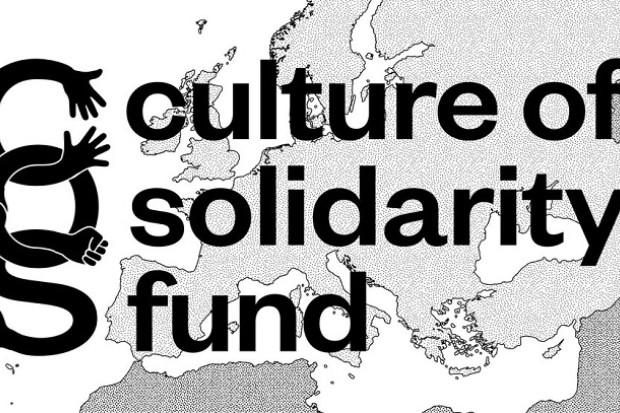 Culture of Solidarity Fund
Tuesday, 14 July 2020, 1.00pm
The Culture of Solidarity Fund continues to support imaginative cultural initiatives - big or small - that reinforce solidarity and deal with the aftermaths of the pandemic for European societies.
This second round also looks to re-unite Europe and its people in solidarity through supporting local cultural players in building alliances across nations, borders and differences with a broader European idea in mind. It specifically welcomes proposals that grow immediate crisis responses into more future- oriented solutions and extend from local levels to building cross-national alliances and initiatives of pan-European solidarity.
The Fund is open to individuals, collectives and organisations from all sectors and civil society at large and supports short- or long-term actions that either/or:
» preserve and expand a European Culture of Solidarity as the key element for keeping Europe an open and shared public space for everyone;
» envision the future of making cultural experiences and people-to-people interaction possible across European borders after inward-looking times of social distancing and national crisis response;
» imagine, tell stories and prepare the ground for a culture-driven revival of a united Europe during and after the crisis.
What we offer:
The Fund has grants available in three amounts:
Small: up to €12.500
Medium: €12.500 – 25.000
Large: €25.000 – 40.000
See link below for further details.
Website