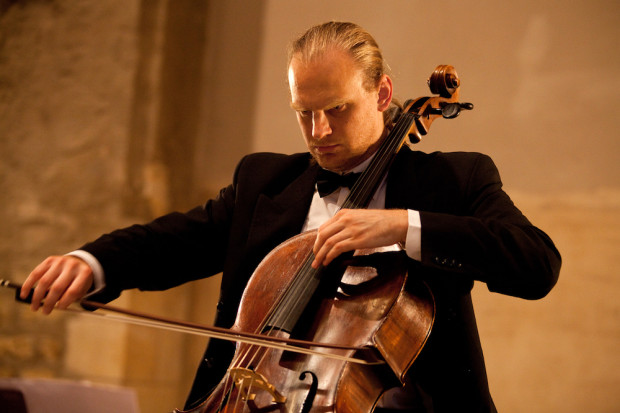 The 3rd WALTHAM FOREST CELLO FEST 2021 in London - WFCF CELLO ACADEMY
Monday, 26 July 2021, 8.00am
The 3rd WALTHAM FOREST CELLO FEST 2021 in London
- Online cello master classes WALTHAM FOREST CELLO FEST - CELLO ACADEMY (26th July - 1st August 2021). For the second time Waltham Forest Cello Fest is introducing online summer cello master classes CELLO ACADEMY, that will take a place in July - August 2021. Individual remote cello lessons are held in Summer online via Zoom or Skype.
All ages (4-99), levels (Initial Grade, Grades 1-8) and abilities (beginner, student, advanced) are welcome! Our cello tutors are cellists and cello teachers František Brikcius and Anna Brikciusová, members of chamber music ensemble Duo Brikcius [2 Cellists - 2 Siblings].
Book your online cello course now. Each course includes 6 x 50 minutes online lessons (+ cca 5 minutes for technical set up), final online presentation workshop and a certificate of completion. Limited number of accepted students.
You are invited to the 3rd WALTHAM FOREST CELLO FEST 2021 in London. As in previous years there will be WFCF Cello Concerts, Underground Lunchtime Recitals (in the historic Victoria Line carriage), Cello Weekend, Make Music Day and Cello Academy (all ages and abilities are welcome!). Events will be held mainly online in June 2021.
Book your tickets now via Eventbrite here: https://WalthamForestCelloFest.eventbrite.com .
The WFCF 2021 features cellists and young promising cello talents from Belgium, China, the Czech Republic, France, Israel, Italy, the UK and the USA.
Including cellists Anna Brikciusová, František Brikcius, Yiqi Chen, Mira Kardan, Stijn Kuppens, Anna Shuttleworth (1927-2021) and George Wolfe-McGuire. Together with conductor Peter Askim, percussionist Brecht Claesen, violinist and philosopher Hugh Desmond, organist and composer Irena Kosíková, conductor Jan Talich, Talich Chamber Orchestra, soprano Nofar Yacobi and narrator Jan Židlický.
WCFC begins with a CELLO WEEKEND (Saturday 5th - Sunday 6th June): INDIVIDUAL MASTER CLASSES, two CELLO WEBINARS, CELLO RECITAL - INNER CELLO, interactive online INTERPRETATION MASTERCLASS, three CELLO LAUREATES, introduction to THE CELLO MUSEUM - INNOVATIONS IN CELLO-MAKING MATERIALS, REMEMBERING ANNA SHUTTLEWORTH and music documentary film MAKANNA.
Other events will include virtual poetry reading SAVE THE QUEEN (Saturday 12th June), CELLO RECITALS (Sunday 13th and Sunday 20th June), MUSICAL SOLIDARITY PROJECT (Saturday 19th June), MAKE MUSIC DAY (Monday 21st June) and ORGAN RECITAL (Saturday 26th June).
WFCF is following in the tradition of previous UNDERGROUND LUNCHTIME RECITALS (Sunday 27th June) in the Walthamstow Pumphouse Museum's historic Victoria Line Carriage.
For the second time Waltham Forest Cello Fest will hold a CELLO ACADEMY (26th July - 1st August) of online summer cello master classes.
Most online events are followed by a Q&A. Please put your questions in the comments or an email.
WALTHAM FOREST CELLO FEST was created in 2019 as a cello celebration of the communities in Waltham Forest the first ever Mayor's London Borough of Culture. The WFCF is supported by Make It Happen - London Borough of Waltham Forest.
For the latest news follow WFCF on Twitter (@WFCelloFest), Facebook and Instagram (@WalthamForestCelloFest) and visit https://www.Brikcius.com/WalthamForestCelloFest .
Links:
https://www.Brikcius.com/WalthamForestCelloFest
https://www.YouTube.com/WalthamForestCelloFest
https://Twitter.com/WFCelloFest
https://www.FaceBook.com/WalthamForestCelloFest
https://Instagram.com/WalthamForestCelloFest
SUBSCRIBE: https://eepurl.com/dJgp89
SUPPORT: https://www.paypal.me/WFCelloFest/20
https://www.crowdfunder.co.uk/WalthamForestCelloFest
BOOK: https://WalthamForestCelloFest.eventbrite.com
#WalthamForestCelloFest #WFCF21 #WFCulture21
Website
Add a Listing