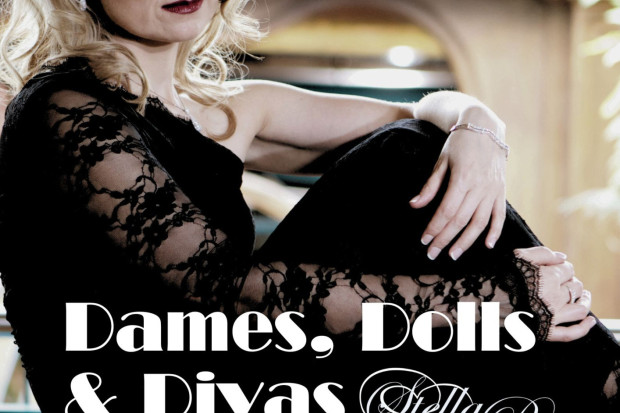 Dames, Dolls & Divas with Stella Bass
Saturday, 9 December 2023, 8.00pm
Direct from her recent sell-out show at The National Concert Hall, Stella Bass brings you a fabulous evening's entertainment, featuring the songs and stories of the greatest "dames, dolls and divas" who have graced the world's biggest stages over the last 100 years.
From Ella Fitzgerald to Judy Garland, from Barbara Streisand to Amy Winehouse, and indeed from Broadway to Birdland, Stella's repertoire features something for everyone, and her first-rate interpretations of these classic songs will make you laugh and cry in equal measures. Don't be surprised too, to find some timeless Christmas songs sprinkled throughout the evening!
Stella is joined by the exquisite Johnny Taylor Trio – their new album together drops in February 2024; safe to say this show promises to be the perfect pre-Christmas night out!
"A class act: Her voice possesses soul, swing & pizzazz" – All About Jazz Magazine (USA)
Vocals | Stella Bass
Piano | Johnny Taylor
Double Bass | Barry Donohue
Drums | Dominic Mullan
Saturday 9th December 2023 @ 8pm (doors 7pm). Tickets (€28) can be booked at www.whaletheatre.ie or call the booking office on 01 2010550.
Website
Add a Listing