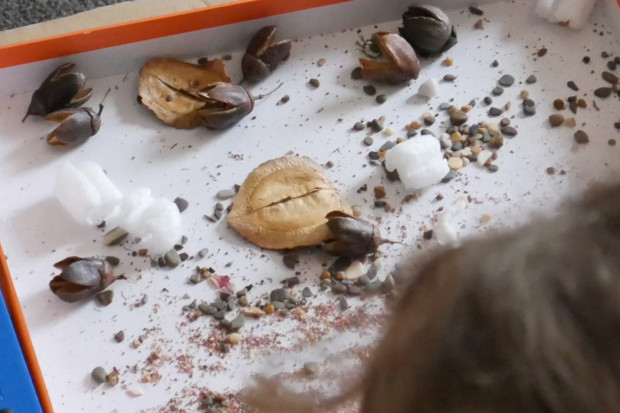 Natural Creators with Karen Power @ New Music Dublin 2023
Saturday, 22 April 2023, 11.00am
Natural Creators with Karen Power
Date: Saturday 22nd April
Time: 11am 2-4 years and 12pm 4-6 years (2 workshops)
Venue: Room 103, National Concert Hall
Tickets €5 for children & accompanying adults go FREE but require a ticket
Karen Power, composer and workshop leader
Karen Power's groundbreaking work with very young children comes to New Music Dublin! Natural Creators are open workshops - in association with Quiet Music Ensemble - for children aged 2-6 and their adults, which explore sound, creativity and music from the ground up.
Placing the act of listening at the heart of all creative development and play, and using natural materials from our environment, composed soundscapes from around the world and everyday objects, this workshop encourages instinctive openness and curiosity through a series of listening, composing and improvising activities. Join us, and together we will create your very first soundscape composition!
Presented in association with Quiet Music Ensemble and New Music Dublin.
Website
Add a Listing