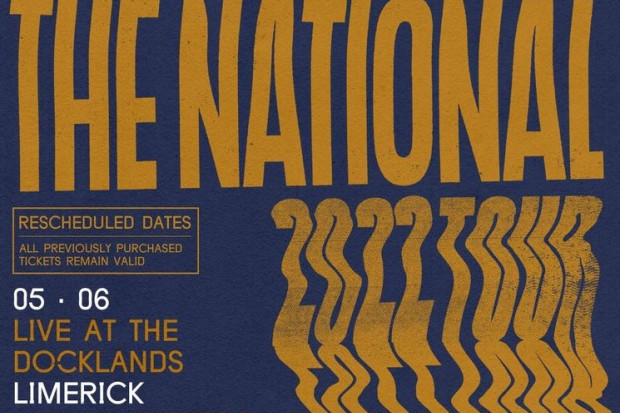 The National
Sunday, 5 June 2022, 7.00pm
The National have established themselves as mainstays of arenas and festivals with sold-out performances and headlining slots around the world. With the release of their most recent album, 2017 Grammy® Award-winning Sleep Well Beast scored #1's in the UK, Ireland, Portugal and Canada.
In addition, they achieved their highest chart position ever in a total of eleven countries including #2 on the US Billboard Top 200. The National also claimed their first #1 at commercial radio on the Triple-A radio chart with 'The System Only Dreams in Total Darkness.' The songs off Sleep Well Beast are instantly recognisable as The National, but their sound has evolved and expanded.
Both individually and collectively The National's members have been involved in countless artistic, charitable and socio-political pursuits. The group released 'A Lot of Sorrow' documenting their collaboration with installation artist Ragnar Kjartansson, that took place at MOMA's PS1 and saw the band play their song 'Sorrow' for six hours in front of a live audience. They are behind the Red Hot benefit albums Dark Was The Night and Day Of The Dead, and the compilation boxed set titled 7-Inches for Planned Parenthood. Band members have received a Golden Globe Nomination for work on the score of the 2015 film Revenant, founded or play a major part in MusicNow, Eaux Claires and Haven Festival and Boston Calling, and participated heavily in both Barack Obama Presidential Campaigns, and much more.
2013 also saw the theatrical release of their documentary, Mistaken For Strangers set to the backdrop of the band's 2010 release High Violet. The documentary was chosen to premiere on the opening night of the 2013 Tribeca Film Festival followed by a theatrical release in the US and worldwide distribution. Over their 16-year career the band has sold more than 1.7 million albums in the U.S. alone.
The National consists of Matt Berninger (vocals) fronting two pairs of brothers: Aaron (guitar, bass, piano) and Bryce Dessner (guitar, piano), and Scott (bass, guitar) and Bryan Devendorf (drums).
Website
Add a Listing