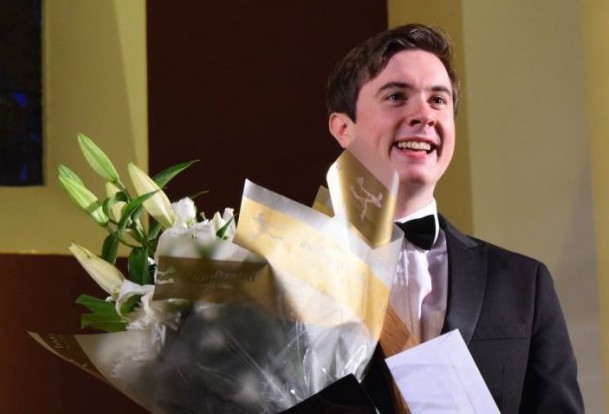 Aaron O'Hare Wins Northern Ireland Opera Voice of 2015
Baritone is currently studying at the Royal Northern College of Music.
Baritone Aaron O'Hare from Warrenpoint has been announced as the winner of Northern Ireland Opera Voice of 2015.
The competition was part of NI Opera's fifth annual Festival of Voice, a celebration of classical singing that took place in Glenarm, Co. Antrim on 28–30 August.
Five young singers – O'Hare, mezzo-soprano Katie Hainbach from Dublin, soprano Maria McGrann from Moira, Co. Down, soprano Aoife O'Connell from Greystones, Co. Wicklow, and baritone Cormac Lawlor from Tralee, Co. Kerry – competed in the Gala Final for the title. The audience prize was won by McGrann.
O'Hare has worked with various companies in Ireland, including NI Opera, North West Opera, and Wide Open Opera, as well as Nevill Holt Opera in England, and is a founding member of Belfast-based early-music ensemble Sestina. In 2012, he was offered a place on NI Opera's Young Artist Scheme. He completed his music degree at the University of Ulster, where he studied under Mark Chambers, and is now studying for a masters degree at the Royal Northern College of Music under tenor Paul Nilon, after receiving the ABRSM Entrance Scholarship to attend the college.
O'Hare will join Sestina for concerts in Armagh tonight, Belfast tomorrow and Dublin on Sunday. 
Published on 4 September 2015