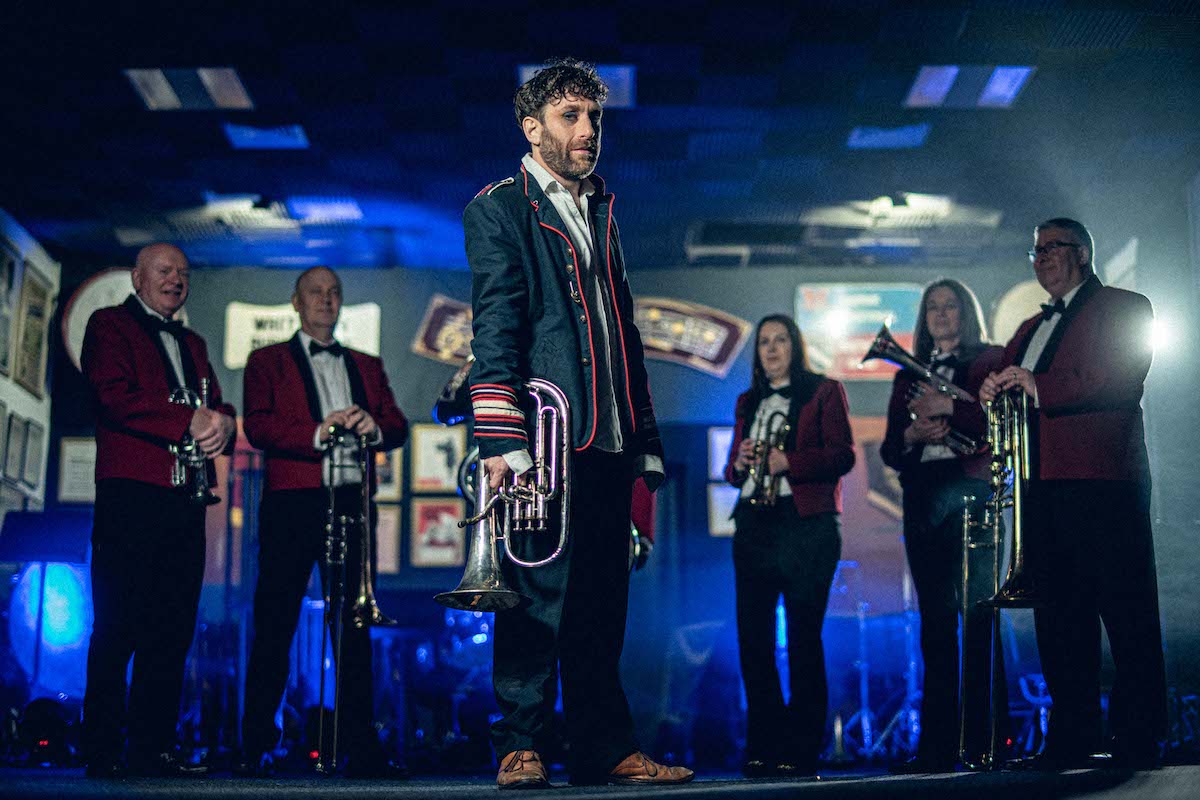 BBC Radio 4 to Broadcast New Series on Brass Bands in the UK
'Banding: Love, Spit and Valve Oil' starts on 3 March.
A new three-part documentary series on BBC Radio 4 featuring musician and composer Martin Green explores the culture and communities of brass bands in the UK. Banding: Love, Spit and Valve Oil starts on 3 March and shows the process of Green composing a new work for one of the ensembles featured in the series. 
Best known as the accordionist in folk trio Lau, Green was inspired by the music of brass bands after he saw a local group performing in Midlothian in Scotland. Over the past year, he has immersed himself into the world of brass bands across England, Scotland and Wales, discovering how the culture has survived for generations in the context of the coal mine closures, picket line protests, and amongst the working class in Britain. 
Banding: Love, Spit and Valve Oil introduces us to the stories of the people involved in brass bands and how the music has shaped their lives, providing refuge and community in the face of traumatic situations such as domestic violence, poverty, and unemployment.  
Commenting on the series, Green said:
Much of my life has followed a pattern of falling for a type of music and subsequently those humans that make it. Brass banding is a special scene, it's a self-supporting community music-making system with all the interpersonal drama you'd expect from any intensely coexisting group of people.

Add to that its inter-generational aspect, with multiple family members playing in the same bands; the rich social context of mining, trade-unions, industry, post-industry… and there are a lot of stories, passion and magic to uncover.
Green's new work for brass, Split the Air, which was composed in tandem with the making of the documentary series, will receive its premiere by the Whitburn Brass Band on 3 April at Edinburgh's Royal Lyceum Theatre. The work is one of ten commissioned for PRS Foundation's New Music Biennial 2022, and will be performed as part of the Coventry UK City of Culture programme on 23 April, and at London's Southbank Centre on 2 July. The work will be performed by the National Youth Brass Band of Great Britain.  
Banding: Love, Spit and Valve Oil begins on 3 March on BBC Radio 4, with subsequent episodes airing on 10 and 17 March. For further information, visit: https://www.bbc.co.uk/programmes/m0014xtb
Ever wondered making music out of tubes ever became a thing? Hear all about it next week on my brand new @BBCRadio4 series "Love, Spit and Valve Oil" and join me (and @jeremydeller, @theBoseShow, @whitburnband, @N_Quarters, @4barsrest, @markconductor, @sheona_white) on a journey! pic.twitter.com/USgAl3Ewqd

— Martin Green (@Martin_Green__) February 24, 2022
Published on 2 March 2022