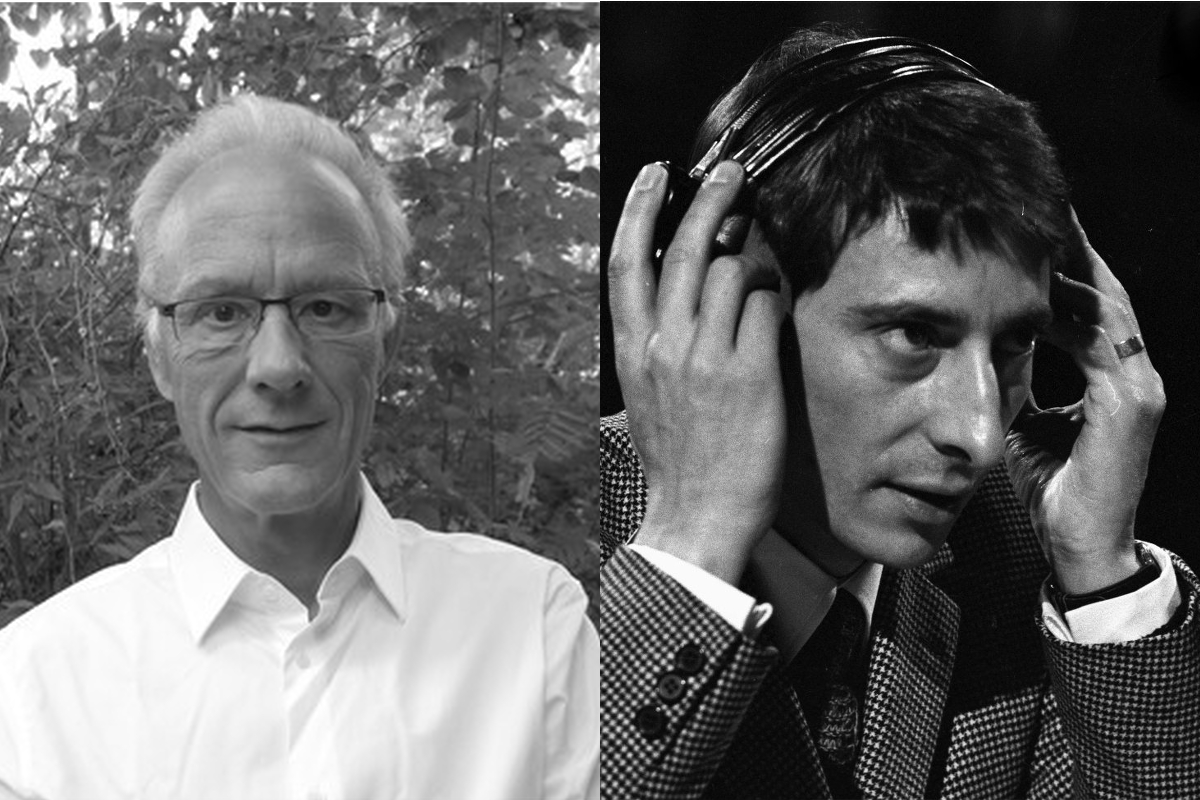 Celebrating the Work of Composers Jürg Frey and Luc Ferrari
Cafe OTO in London to host Frey residency and Stereo Spasms Festival marking 90th birthday of Ferrari.
Two separate events coming up at Cafe OTO will celebrate the work of the renowned composers Jürg Frey and Luc Ferrari.
Swiss composer and clarinettist Frey will perform two concerts as part of a one-day residency at the London venue on 27 January. Frey is best known as a member of the Wandelweiser experimental music group of composers/performers, and for his quiet and sparse works, described by Seán Clancy in his recent The Journal of Music interview as 'engaging and incredibly beautiful'. For the first concert of the residency at 2pm, he will be joined by cellist Anton Lukoszevieze for a conversation, followed by performances of Frey's works Sounds Sing Themselves for solo cello and Petit frament de paysage for cello and clarinet. 
The evening concert will be focussed on works that use electronics and multiple speakers, with performers that include zither players Sarah Hughes and Dimitra Lazaridou-Catzigoga, violinists Jennifer Allum and Angharad Davies, and Phil Maguire, Phil Julian, John Macedo and Luciano Maggiore on electronics. The works include the 37-minute Zwei Räume, as well as Distant Colours_vn_elect., Die meisten Sachen macht man selten: 100 different sounds and Circular Music No. 6.
Stereo Spasms
On 7–14 February, the Stereo Spasms Festival will explore the works of French composer Luc Ferrari who died in 2005, with 8 performances of the artist's music, opening with a performance of 1996 work Madame de Shanghai by the Tania Chen Ensemble with David Toop, Thurston Moore and more. Other performers in the festival include Apartment House, Xenia Pestova, Aine O'Dwyer and Jim O'Rourke, who will perform remotely. 
The festival will also feature a discussion of Ferrari's radiophonic works with Andrea Zarza, Jacqueline Caux and Andrea Cohen (11 Feb.), paired with a performance of a new work responding to Ferrari's work by Langham Research Centre; and David Grubbs, Professor of Music at Brooklyn College, will be in conversation with the composer's regular collaborator and wife Brunhild Ferrari (14 Feb.). See full programme details below. 
Tickets are available for both the Jürg Frey one-day residency and Stereo Spasms Festival at www.cafeoto.co.uk.
Stereo Spams Festival Programme:
7.30pm, 7 Feb
Tania Chen, David Toop, Jon Leidecker, Thurston Moore & More – Madame de Shanghai (1996)
7.30pm, 8 Feb
eRikm & Scanner – Explotation des Concepts No. 1 (2000)
eRikm & Thurston Moore – Les Protorythmiques (2004-5)
7.30pm, 9 Feb
Xenia Pestova – Collection de petites pièces (1985)
Steve Beresford Ensemble – Études D'Improvisation
7.30pm, 10 Feb
Apartment House – Didascalies (2004), Cellule 75, Force du Rhythme et Cadence Forcee (1975)
7.30pm, 11 Feb
Langham Research Centre – new work
Discussion on Luc Ferrari's Radiophonic Works
7.30pm, 12 Feb
Aine O'Dwyer & Graham Lambkin – Unheimlich Schon (1971)
Ashley Paul Ensemble  – Emois D'Aphrodite (1998)
7.30pm, 13 Feb
David Grubbs & Apartment House – Tautologos III Version No. 4 (1969), Bonjour comment ça va?  (1972-79)
7.30pm, 14 Feb
Kassel Jaegar – Presque Rien II live diffusion (1977), Petite Symphony (1962-64)
Jim O'Rourke – Ephemere (1974)
Bruhild Ferrari in conversation with David Grubbs
Published on 23 January 2019