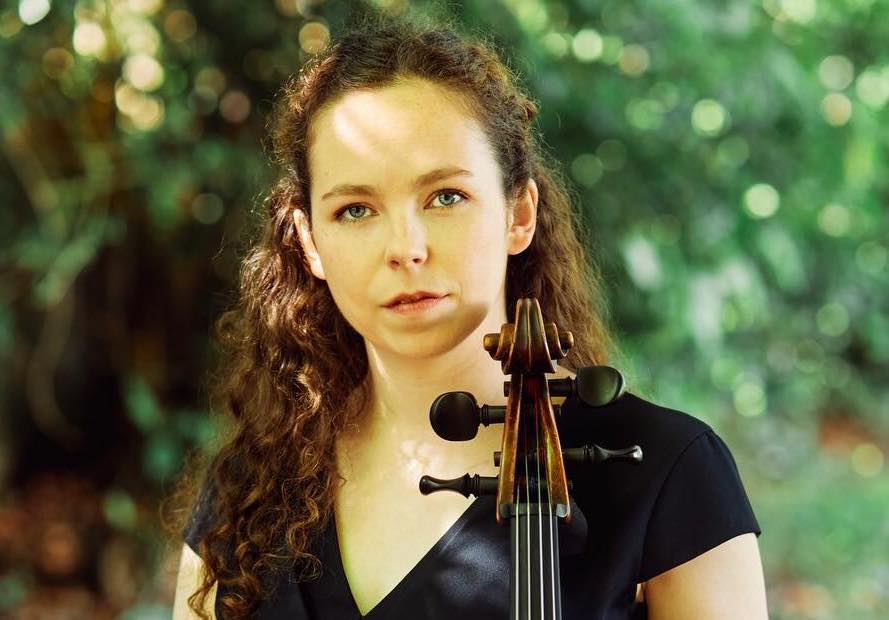 Cellist Sinéad O'Halloran Joins Marmen Quartet
O'Halloran will make her BBC Proms debut as a chamber musician later this month.
The Marmen Quartet has announced the appointment of Sinéad O'Halloran as the group's new cellist following the departure of Steffan Morris earlier this year. The quartet will make their BBC Proms debut on 16 August with two performances at London's Cadogan Hall, celebrating composer, BBC producer and writer Robert Simpson.
The two concerts will also be O'Halloran's debut BBC Proms performance as a chamber musician, having performed at the Proms in 2018 as Principal Cellist of the European Union Youth Orchestra.
Co-founder and Artistic Director of the Ortús Chamber Music Festival, O'Halloran has a Postgraduate Performer's Diploma from Southern Methodist University in Dallas, Texas and a Bachelor of Music from the Robert Schumann Hochschule in Düsseldorf. She is currently completing Masters Studies at the Royal Northern College of Music (RNCM) in the class of Hannah Roberts – principal cellist of Manchester Camerata – where she has recently been awarded the prestigious RNCM Gold Medal 2021. Last year, she made her Wigmore Hall debut as part of the IMS Prussia Cove Autumn Tour at the invitation of Steven Isserlis. 
As Principal Cellist of the European Union Youth Orchestra she led the section at numerous events including the BBC Proms and the Armistice Day 100 Years Anniversary Ceremony in 2018. O'Halloran has also collaborated with musicians including English violinist Tasmin Little, pianist Barry Douglas and the Vanbrugh String Quartet. 
Commenting on her appointment, O'Halloran said:
I was incredibly lucky to grow up in an environment where chamber music was the centre of my musical education, playing string quartets from a very young age and regularly attending concerts by the Vanbrugh Quartet. Experiences like these helped me to realize that this is how I want to spend my life. I am so delighted to be joining the Marmen Quartet and after such a fun few weeks together I cannot wait to see where this journey takes us.
The Marmen Quartet formed in 2013 at the Royal College of Music in London and have since gained acclaim for their performances, winning the Grand Prize of the Bordeaux International String Quartet Competition and First Prize at the Banff International String Quartet Competition in 2019. 
A statement from the ensemble on O'Halloran's appointment reads: 
Sinead's deep love of music was immediately apparent to us; she communicates with a rare generosity, warmth and imagination while sharing our endless curiosity towards the incredible body of repertoire we get to explore every day. Her presence in the quartet is an inspiration and the four of us are looking forward tremendously to connecting with audiences everywhere. 
In addition to the upcoming performances at the BBC Proms this month, the Marmen Quartet will debut at the Berlin Philharmonie and the Boulez Saal in Berlin and will tour extensively across Europe including performances in Heidelberg, Belfast, Luberon, Stockholm and Graz. 
For more, visit: www.marmenquartet.com/
Published on 6 August 2021