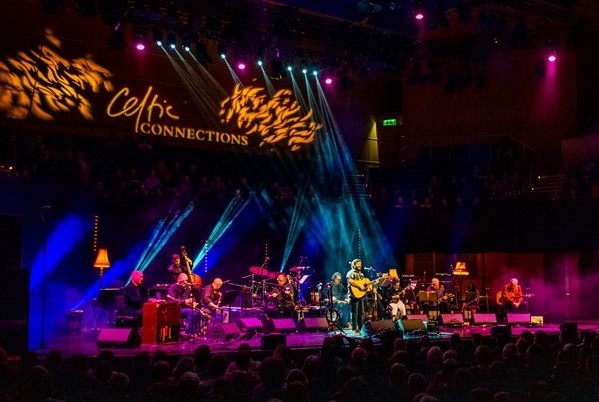 Celtic Connections Festival to Move Online for 2021
Full programme to be announced on 2 December.
Celtic Connections – the annual folk and traditional music festival that takes place in Glasgow every January and February – has announced that it will move online for 2021.
The event is one of the largest folk festivals in Europe and attracts an estimated one hundred thousand attendees annually to the Scottish city. It provides a major platform for traditional artists from the UK, Ireland and beyond.
The digital version of the 20201 festival will run from Friday 15 January to Tuesday 2 February 2021 and present concerts from a number of venues that will be available to view online throughout the 19 days. The full line-up, containing Scottish and international acts, will be announced on Wednesday 2 December.
Commenting on the news, Donald Shaw, Creative Producer for Celtic Connections, said:
Of course one of the hardest consequences of the Covid-19 virus for musicians this year has been the loss of live audiences in venues, so like many festivals we have had to look to an alternative way of presenting the Celtic Connections experience. 

In a world where so much is unknown it is vitally important that as a sector, we do all we can to ensure the longevity of Scotland's culture. Sharing our music and our arts is a vital part of our human existence, it connects us as a nation both at home and abroad. 
For more, visit www.celticconnections.com.
Published on 29 October 2020