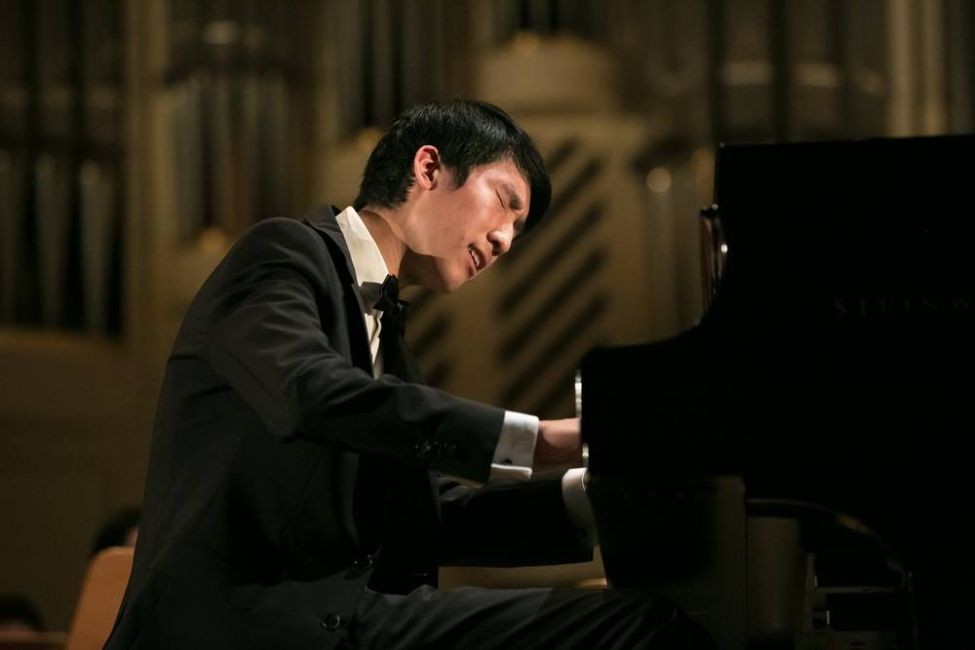 Competitors Announced for 2021 Leeds International Piano Competition
Pianists represent 28 countries; first round will take place on 6–10 April.
The Leeds International Piano Competition has announced the 63 pianists that will take part in the 20th edition of the competition. The pianists, aged between 20 and 29, represent 28 countries and will compete in the first round in venues without audiences in London, Berlin, Paris, Beijing, Tokyo, Seoul and New York from 6 to 10 April. The performances will be made available to view online this summer, with the finals of the competition taking place from 8 to 18 September. 
The pre-selection jury, chaired by 'The Leeds' Artistic Director Adam Gatehouse, judged 264 applicants, a 43% increase since the last competition in 2018. The first round will be adjudicated by a jury including Gatehouse, pianists Simone Dinnerstein and Noriko Ogawa, and record producer Martin Sauer. The jury will hear a 25-minute recital from each of the competitors before selecting 24 to go through to the second round.
Commenting on the competition, Gatehouse said:
It is clear from the large increase in the number of applicants we've received that musicians have a strong need to be heard and connect with their audiences. We are here to support all our pianists on their Leeds journey, and will provide a programme of advice, masterclasses and industry insights to help build their careers, no matter how far the journey with the Competition takes them. We aim for everyone to be transformed by the experience of coming to our city and taking part, whether that's through the friendships they make or the opportunities they find.
The competition offers cash prizes worth over £90,000, with £25,000 going to the overall winner. The first prize winner also receives an engagement with the Royal Liverpool Philharmonic Orchestra in September 2021, international concerts as part of the Steinway Prize Winner Concerts Network, a Wigmore Hall debut, recitals at the Southbank Centre, mentoring by members of the jury, and coaching in PR and social media. Second prize offers £15,000 to the recipient as well as performing and mentoring opportunities, and third place receives a prize of £10,000. 
The final rounds of the competition are planned to take place live at the University of Leeds and Leeds Town Hall. All rounds will be streamed online on www.medici.tv, while BBC Radio 3 and BBC Four TV will broadcast the finals. 
See the full list of competitors below. For more, visit www.leedspiano.com/2021-competition/
Jonas Aumiller (Germany)
Nour Ayadi (Morocco)
Alim Beisembayev (Kazakhstan)
Anfisa Bobylova (Ukraine)
Nicolas Bourdoncle (France)
Luca Buratto (Italy)
Ferhat Can Büyük (Turkey)
Jiarui Cheng (China)
Dmytro Choni (Ukraine)
Giulia Contaldo (Italy)
Federico Gad Crema (Italy)
Ryan Drucker (Belgium)
Meta Fajdiga (Slovenia)
Yan Fang (China)
Galyna Gusachenko (Ukraine)
Arseniy Gusev (Russia)
Kyuho Han (South Korea)
Anna Han (USA)
Tyler Hay (UK)
So Hyang In (South Korea)
Thomas Kelly (UK)
Do-Hyun Kim (South Korea)
Elizaveta Kliuchereva (Russia)
Kaito Kobayashi (Japan)
Maximilian Kromer (Austria)
Lucas Krupinski (Poland)
Jakub Kuszlik (Poland)
Nikolai Kuznetsov (Russia)
Ariel Lanyi (Israel)
Seulah Lee (South Korea)
Ying Li (China)
Yuzhang Li (China)
Kate Liu (USA)
Ziyu Liu (China)
Anastasiya Magamedova (Tajikistan)
Jonathan Mak (Canada)
Lovre Marusic (Croatia)
Rodolphe Menguy (France)
Filip Michalak (Denmark)
Priscila Navarro (Peru)
Shotaro Nishimura (Japan)
Josquin Otal (France)
Shion Ota (Japan)
Hyunjin Roh (South Korea)
Arash Rokni (Iran)
Mishka Rushdie Momen (UK)
Marina Saiki (Japan)
Zhora Sargsyan (Armenia)
Yaozong Song (China)
Lorenzo Soulès (France)
Edvin Švaikovski (Lithuania)
George Todica (Romania)
Victoria Vassilenko (Bulgaria)
Anastasia Vorotnaya (Russia)
Zitong Wang (China)
Zixiang Wang (China)
Ziang Xu (China)
Yike (Tony) Yang (Canada)
Yuanfan Yang (UK)
Fangzhou Ye (China)
Gabriel Yeo (Germany)
Maina Yokoi (Japan)
Xiaolu Zang (China)
Published on 25 January 2021